Outside The Box: White Chili
This post is running today over at my other website -
Get Your Grill On
. Over at GYGO, we've been celebrating National Chili Month and this was/is my latest contribution. Check it out.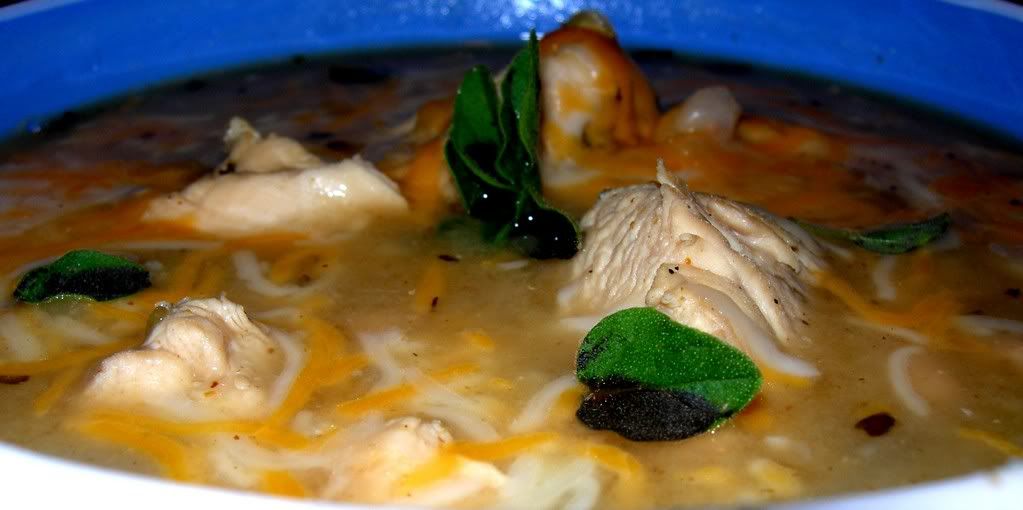 Here at Get Your Grill On, we've had Bowls of Red and Chili Verde, now it's time for some White Chili.
This recipe comes to us for the fine folks at allrecipes.com. Now I don't usually use recipes for Chili, but I must admit I've never made white chili before. In the spirit of National Chili Month I thought I'd give it a try.
I can hear all the traditionalist out there now - this is not chili! Chicken? White beans? Cheese? Ugh. Chili is meat with chili peppers and that's all. Well, just like the traditionalist barbecuer must cope with grilling being called barbecue, this IS chili to many people. And you know what? Who really cares? Variety is the spice of life.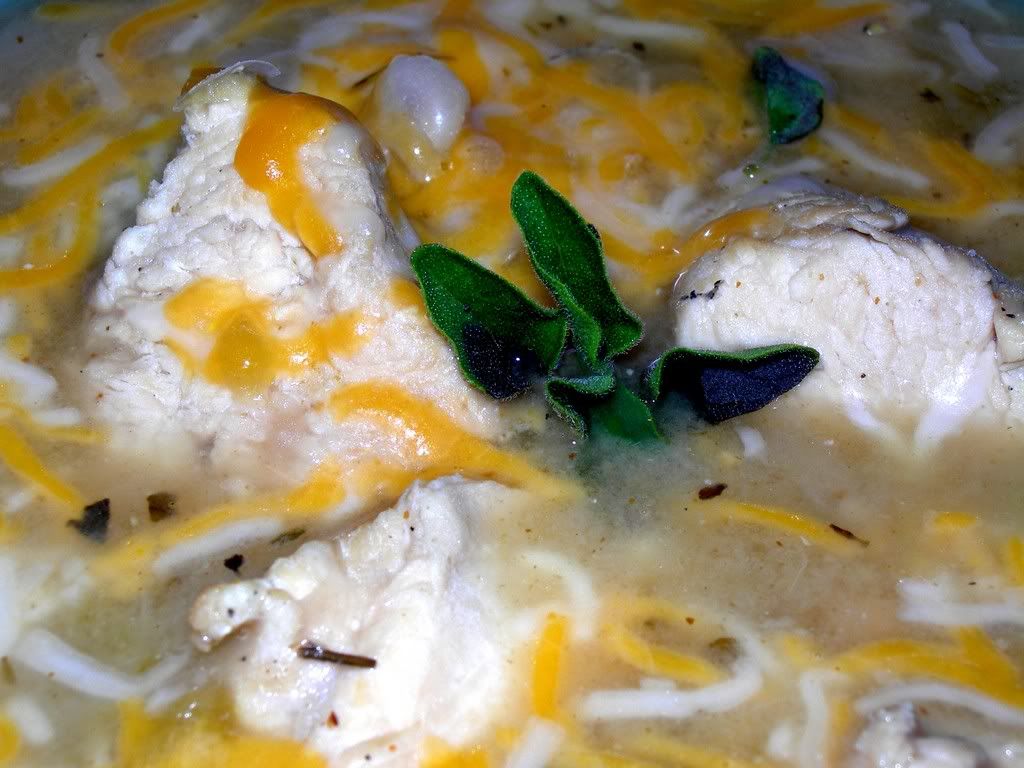 This recipe is very simple and quick, but I have to admit its flavors are a little lacking. Don't get me wrong, it was an enjoyable chili but to me it was missing the depth of flavors that make the traditional bowl of red such a sublime experience.
But my son, the former vegetarian said that he really liked it and asked if I'd make it again. My daughter thought it was too spicy and the wife - well she won't even try chili. So what's my point? Try it - you may like it. It's got rave reviews at Allrecipes.


White Chili II - submitted by Nanci Thompson to Allrecipes.com

INGREDIENTS:

2 tablespoons olive oil
2 onions, chopped
4 cloves garlic, minced
4 cooked, boneless chicken breast half, chopped
3 (14.5 ounce) cans chicken broth
2 (4 ounce) cans canned green chile peppers, chopped
2 teaspoons ground cumin
2 teaspoons dried oregano
1 1/2 teaspoons cayenne pepper
5 (14.5 ounce) cans great Northern beans, undrained
1 cup shredded Monterey Jack cheese
DIRECTIONS:
Heat the oil in a large pot over medium heat.
Add the onions and garlic and saute for 10 minutes, or until onions are tender.
Add the chicken, chicken broth, green chile peppers, cumin, oregano and cayenne pepper and bring to a boil.
Reduce heat to low and add the beans.
Simmer for 20 to 30 minutes, or until heated thoroughly.
Pour into individual bowls and top with the cheese.