BBQ Contests: Judging Ribs at Blues, Views and BBQ
Today we continue reporting back on my experiences in judging at the
Connecticut Blues Views and BBQ
Contest. When we had left off, we had just finished judging chicken.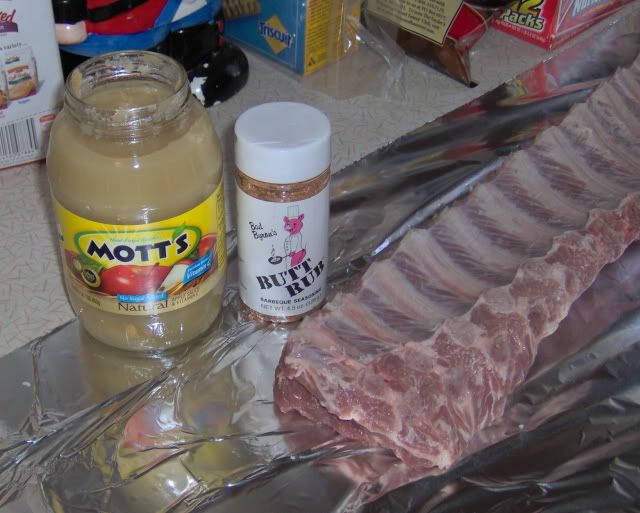 Next up into the judge's pool comes pork ribs. I always look forward to this category. After chicken, ribs are my favorite barbecue meat.
According to the
KCBS
rules, PORK RIBS are defined as: Ribs shall include the bone. Country style ribs are prohibited. And ribs must be submitted bone in. So that means that the cooks can submit either back ribs or spare ribs.
According to
The Other White Meat
, ribs can be back ribs or spare ribs. "Back ribs originate from the blade and center section of the pork loin, which is known for the "finger meat" between the bones. Back ribs also are referred to as "baby" back ribs because they are smaller than spareribs. A rack typically weighs between 1 ½ and 1 ¾ pounds.
Spare ribs come from the belly of the hog and are known for their delicious, meaty pork flavor. These curved ribs are the least meaty variety of ribs, but the lean meat is still full of flavor. Spareribs are typically larger and heavier than back ribs."
So that gives the cook some leeway here. Should they cook baby back ribs, which cook faster and require much less preparation or spare ribs which are more flavorful (my personal opinion) require longer cooking time, and more preparation as a rack would need to be trimmed down to St. Louis style (if that's what the cook wants to do.) Take a look at the picture from the
Dizzy Pig
, you can see the ribs, cut and prepared St. Louis style and all the trimmings. While the trimmings make good eats, they can't be submitted in a
KCBS
sanctioned contest.
Up here in the North East, I would say that 85% of the teams submit baby back ribs. According to a poll on
The World Famous BBQ Forum
, nationally the numbers were closer to 60% spares to 40% baby backs. (If I remember correctly, the current list of past polls ends in July 2008 and I think the poll ran sometime in August.)
I didn't have as much time between categories to write as many notes about the ribs as I did the chicken, so this post will be not so entry specific.
In the rib category, no putting green parsley presentations appeared on my table. All presentations were a mixture of lettuce only or lettuce and parsley. Sauces were very much on the sweet side, no spicy ribs and only 2 entries were sauced with
Blues Hog
. That's a huge difference from
Harpoon
were it seemed 80% of the ribs were sauced with
Blues Hog
.
All of the ribs submitted to my table were baby back ribs. One box had the smallest ribs I've ever seen. They were so small, that many of them didn't curve at all, which is unsual for baby backs. I purposely sampled the smallest ribs in the box to see if they were over cooked, but the cook did a great job. They were tender and nicely flavored. I would like to know who cooked these ribs and how they cooked them and timed them, but as a judge I can't reveal to a team that I've had their food. I can't go around asking "Who had really small ribs?" And since it's blind judging there's no way I can ever find out.
Two of the rib entries were vastly over cooked and dried out. Another looked like it was going to be dried out and tough but turned out to be moist, tender and surprisingly bland. One rib was so tough that I couldn't bite a piece of it off on one side of the bone. On the other side it was OK which helped bring up its score.
I always make sure that I take at least two bites of an entry, on different sides of the entry, before I score it. If my mind is stuck between two numbers in terms of scores, I will take additional bites to help me determine the final score. Some times 2 bites is all you need but usually three or four are necessary. I'll keep eating until I'm comfortable with the score. If the entry is an 8 or 9, well, it usually gets eaten completely.
Overall in the ribs category, nothing really stood out as "excellent" barbecue. But then again, nothing stood out as really bad or "poor" barbecue either. All in all it was a pretty good category. If I had to rate it on the KCBS scale, I'd give it a 7 (above average.)
Congrats to Willie Breakstone and his team I like Smoke n' Lightning for topping this category. Will was estatic with his win. Ya see, it's been five years since he's won the rib category. Good job bucky.