Merder Bergers!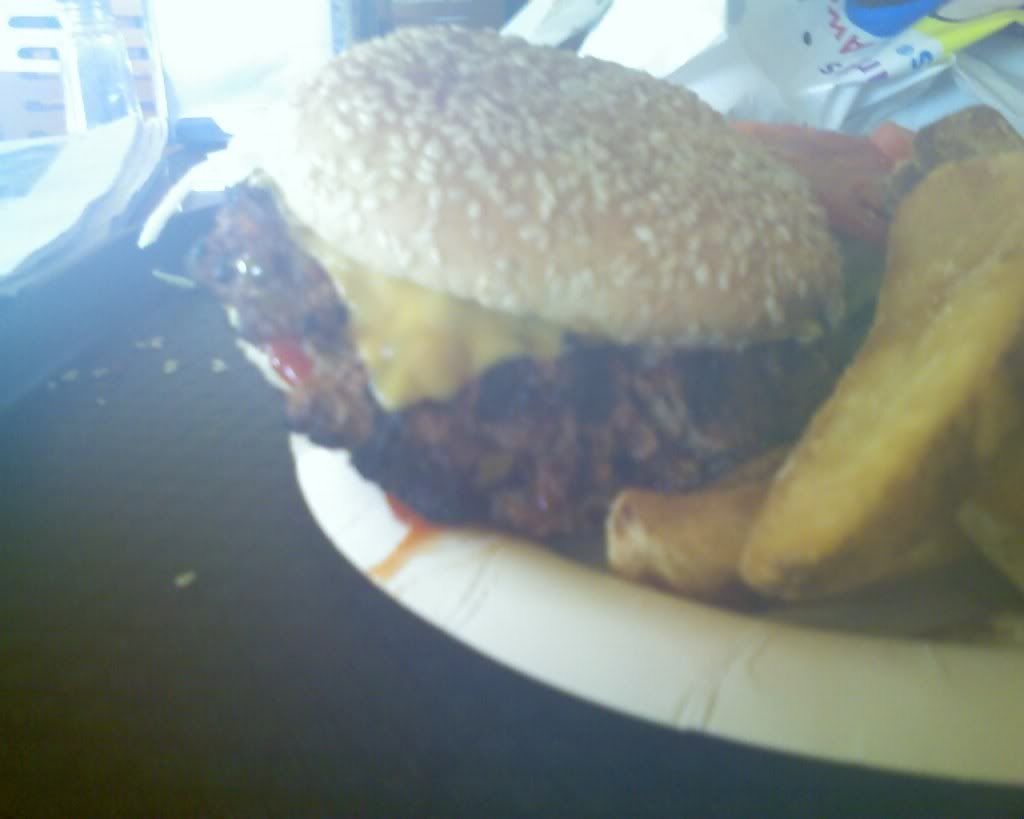 Sorry for the lousy picture, I took this with my camera phone and only after I decided to blog about my meal.
I was never much of a fan of McDonald's and the rest of the fast food places burgers and for some reason my experiences with their burgers soured me on buying burgers in any restaurant.
But lately I've rediscovered the wonders of a diner, bar or local fast food hamburger. For the same price you pay for a burger meal in any of the fast food chains, you can get a real burger in most diners, local fast food place or bar.
Wheeler's
bar in Brooklyn has a great burger.
But
Chicken Masters
of Sheepshead Bay has a really great burger. Vinnnie's "bergers" For $6.49 you get a "Char Broiled, old fashioned freshly ground not frozen 7 oz beef berger" with fries, lettuce and tomato" It is cooked to order and is damn tasty.
But yesterday, I decided it was time to try a "Merder Berger." Same meat patty but with chopped pickled hot peppers mixed into the meat. Spicy, juicy, hand ground and formed and flame broiled. Now that's an outstanding berger!