The Kentucky Barbecue Trail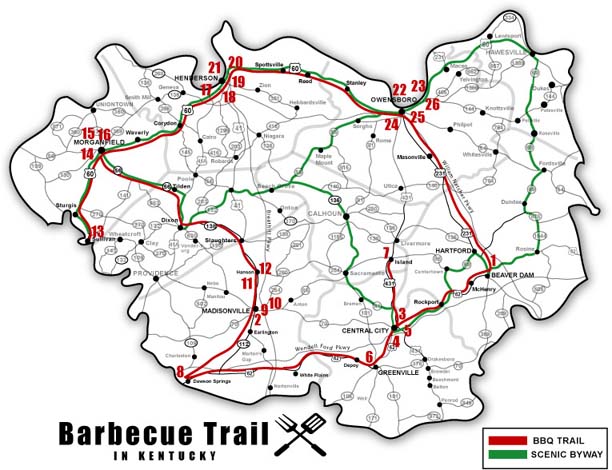 With the Running of the Roses taking place this weekend in Kentucky, I've been searching around the internet for more information on Kentucky barbecue and lookit what I found.
The Kentucky Barbeque Trail
.
I have to admit that I don't know too much about Kentucky Barbecue. Oh sure, I know about the
Moonlite Bar-B-Q Inn
and its legendary BBQ Mutton,Tina's Bar B-Q, Frances Bar-B-Que and a few others, but I didn't know that Kentucky had so many famous BBQ joints.
Take some time and check out
The Kentucky BBQ Trail
. You'll be glad you did.