Ruby's Barbeque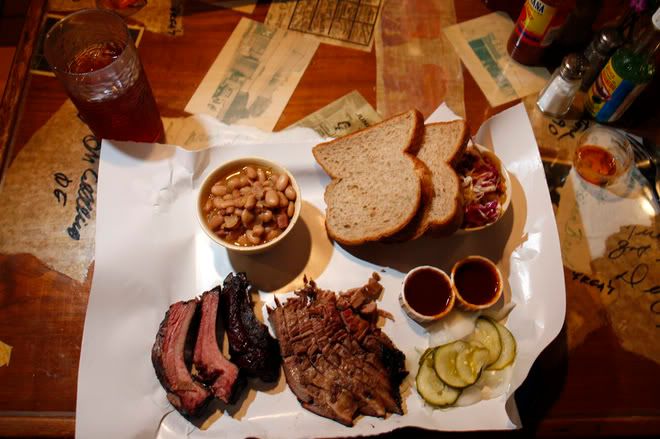 This review
of
Ruby's BBQ on Guadalupe
came into my mailbox today. Look at all that smoky goodness. That plate is pretty typical of what the barbeque places in Texas serve. Meat, bread, beans and pickles on a piece of butcher paper. No cheese? These guys must be on a diet.
I'm sure that plate has been cleaned up and staged a bit for the photograph, but no matter how much the "Texas style" places in NYC try, they can't compete with the originals. I can taste that food just by looking at it. Better yet, I can smell it. I'm ready to head back to Austin right now.
Damn. I must be feeling better, that photograph is making me hungry!
Photo Credit: Jim Merithew/Wired