Putting on a Show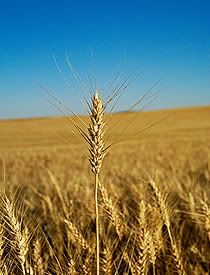 In my last post I mentioned that the purpose of this blog was to document my experiences and thoughts on the road to championship barbeque. Like life, that road has many twists and turns and the topics on the blog have reflected that. It's been a long strange trip and the end is nowhere in site.
In the next few months I'm going to be deeply involved in putting together
Grillin' On The Bay
and I'm going to work on documenting that experience for you.
For you and for me. One of the things I've found with this little vanity project of mine, this blog, is that sometimes writing the posts help me focus on the wheat and discard the chaff. It's almost therapeutic at times.
Sometimes I wonder why I ever got involved in competitive barbeque. Sometimes I wonder why I ever got involved with putting together events. Sometimes I think I need my head examined and writing this blog helps me do just that.
I hope that my experiences will prove to be valuable to others when they get the idea to organize a barbecue event. I really hope it keeps me sane.
Labels: barbecue, barbeque, bbq, competition