It's Only By Giving Do We Receive
Happy Monday folks. I know, it's a stupid phrase, but why the hell not? Let's all have a happy Monday. Maybe if Monday's happy, we'll be happy. Look at all the pretty colors!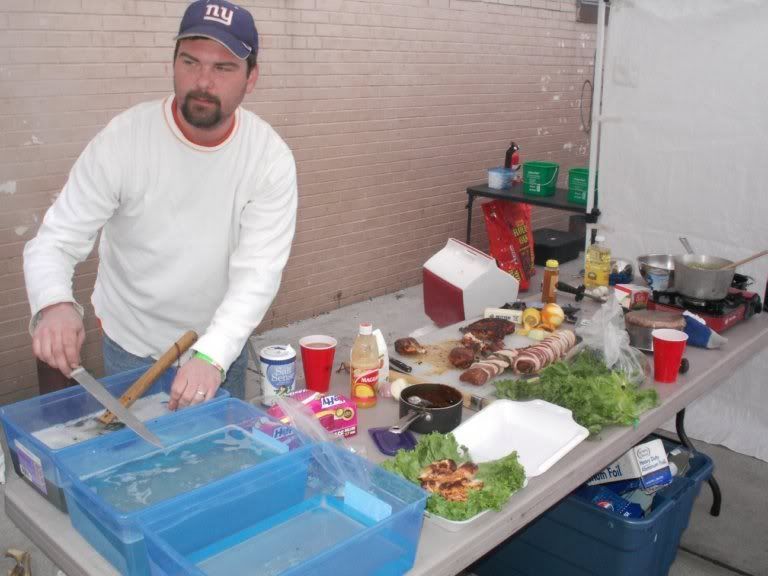 No cooking this weekend for this
WhiteTrash
BBQ boy. On Saturday we spent the afternoon at a private showing of the
Big Apple Circus
. My cousin always holds his son's birthday parties at the Big Apple Circus. If you've never been, you should go. It's a great show.
Sunday was just filled with errands and family stuff. Nothing really to report. So I'll tell you all about one of my charities. Doesn't that sound philharmonic? Every year, around this time, I get all sorts of solicitations for charitable donations. I'm sure you do too.
Well, let me recommend a good one;
The Bowery Mission
.
The Bowery Mission
reaches out to me, women and children providing food and shelter year round. The thing I like about donating to the
Bowery Mission
, is that they ask for so little, but do so much. For $15.90 they'll feed 10 people this Thanksgiving. That's pretty damn good. I don't know how they do it.
So my barbecue friends, click
here
and
donate
.
C'mon
boys and girls. Show some of that legendary BBQ love and feed some folks that are down on their luck. You'll be glad you did.