Rediscovering My Library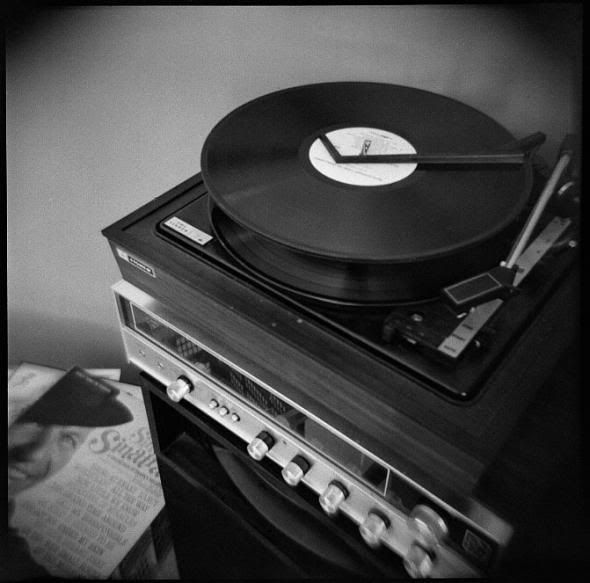 I have a lot of CDs and albums. A lot. Over 3,000 of each. I know, everyone uses iPods now a days, but I still like the feel of the album and the CD. Actually the 33 1/3 rpm, long playing record is my medium of choice when I'm rambling through my music collection. Sure, if I know what I want to hear, nothing beats the convenience of going right to that song on your iPod.
But if I'm just looking for something random, something soothing, it's got to be a record. Looking over those great album covers and the anticipation of pulling out the record of it's card board case and paper sleeve, then loading it on to the turn table with the scratchy start before the music envelopes you, just can't be beat. Sometimes I close my eyes and pick something blind.
Why am I talking about records on a blog about barbecue? Well. I have a lot of barbecue and grilling cookbooks too. I don't have anywhere as many cookbooks as I do CDs but I have way too many to use them all on a regular basis. And like my cd/record collection sometimes great gems get pushed to the back and unused for years.
So today I am announcing a new feature of WhiteTrashBBQ, rediscovering my cookbooks. Over the next couple of months there will be an irregular feature where I pull out a cookbook at random. I'll pick a recipe at random, prepare it, cook it, photograph it and eat it. I'll publish the results here. This should be fun. Look for the first post soon.
Labels: barbecue, barbeque, bbq, cookbooks, editorial, grilling