BBQ Films: A Texas Love Story
Sorry for the short notice, but tonight at the infamous
Water Taxi Beach
, they're showing a film about barbeque. At least I think it's about barbecue. It has Barbeque in the title right?


Saturday, Sept. 8th
8:30pm - Tasting Rachel Ray - 3 mins.
8:35pm - 4H at the Missouri State Fair - 4 mins.
8:40pm - An Afternoon With Daddy Bruce - 7 mins
8:50pm - Barbeque: A Texas Love Story - 46 mins
9:40pm - Dial S For Sausage - 15 mins
closing - XXX - An Unconventional Love Story - 1 min.
Anyway - take a chance and head over to the
Water Taxi Beach
. Even if the film's no good, I have no idea if it's good or bad, the food will be great with both RUB and Hill Country providing the chow.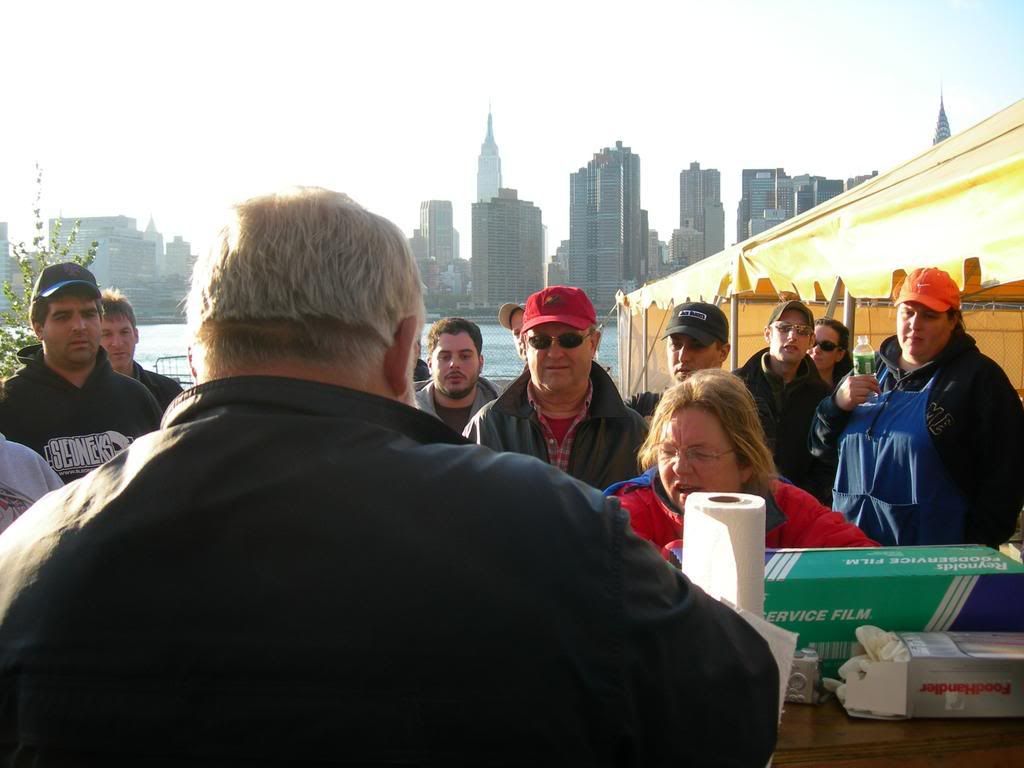 Labels: barbecue, barbeque, bbq, film, hill country, new york, rub, water taxi beach