BBQ Equipment: Charbroil TEC Grill
Frequent readers of this blog know that I try to be straight with my recommendations and reviews of products and events. I try to give you, my faithful readers the good and the bad, based on my experiences and I always give you the truth. Sometimes that gets me in trouble, but as I feel it's my duty. A friend recently referred to me as "the Ralph Nader of Barbeque."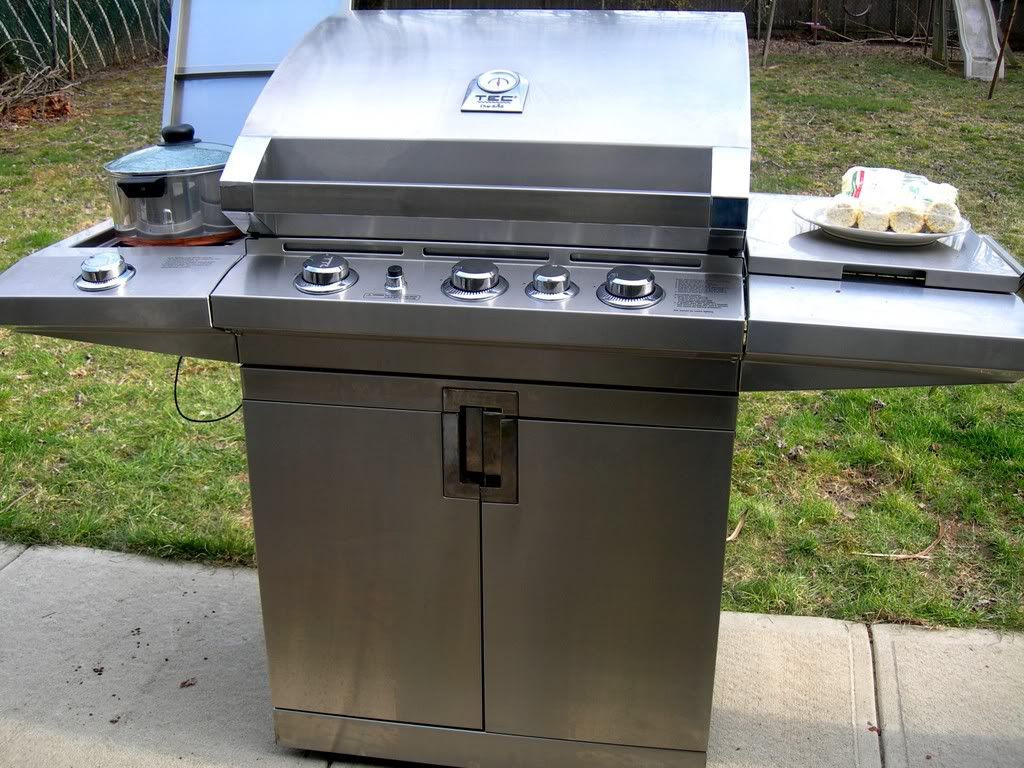 So in my new role as "The Ralph Nader of BBQ" I need to let you guys know about some problems with the Charbroil TEC grill. As you know I recommended this grill to you when it came out, so I feel I need to let you know about some of the problems people are experiencing with this grill. I haven't had any problems with mine but it seems a lot of people do.
It seems that there is a design flaw in the TEC Burner. For some reason, the screws holding the burner in place are sheering off when you use the grill. This has led to flare-ups and small flash fires. I had
heard about this from one reader
who posted on my blog, from another who sent me a private message and I'm beginning to hear more about this on the various internet
forums
and
blogs
. There's clearly something wrong.
Charbroil has not issued a recall, but according to
About.com
, Charbroil will send replacement burners and screws, but you have to pay the shipping. (C'mon Charbroil - it's your fault - you pay the shipping.) He also states that Lowe's is authorized to offer you a full refund for the grill.
I leave you with the warning that appears on
About.com
. It's got all the information you need.
"
WARNING
: If you own the Char-Broil/TEC grill you need to remove the cooking grate and glass plate from the burner (gas turned off) and inspect the screws inside this burner. If any of these screws are broken or missing you need to contact Char-Broil immediately. Call 1-888-430-7870 for assistance. While there is currently no recall or safety alert regarding this grill there is clearly something wrong. Char-Broil is supplying replacement screws and newly designed burners. I fully encourage you to be safe and make sure you Char-Broil/TEC grill is safe to operate."