BBQ Life: 5 Days to Go
5 days to go until the
Hudson Valley Ribfest
.
When we last met, I posted my then current state of mind about the contest and it wasn't good. Since then the team's talked quite a bit and it things are looking much more positive. We've all come to agreements on the visitors, attitudes and levels of commitment. This contest will be a lot of fun and the team is beginning to gel.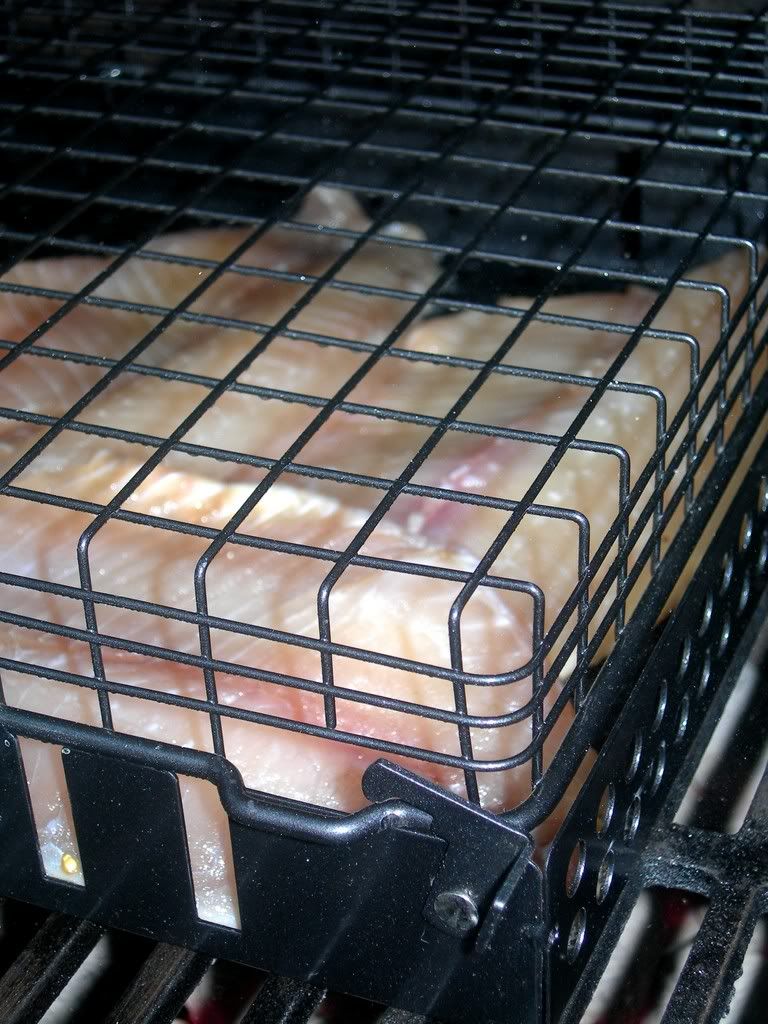 Today, I thought I'd play around with Tilapia. I'd cooked this firm white fish before, but this is the first time I cooked it on the grill. We still haven't decided what fish we're cooking on Saturday, so I was combing the cookbooks for a new idea.
I settled on the recipe for Beer-Brined Smoked Catfish by
Hill Country's
Elizabeth Karmel
that was published in
Mike Mills
'
Peace, Love and Barbecue
on page 234. Elizabeth has a great reputation and her food at Hill Country is fantastic. I was really looking forward to trying this fish. I didn't have catfish but I've substituted tilapia for catfish successfully before, so I didn't think it would be an issue here.
Boy was I wrong. This was the worst fish meal I've ever had. The brine took all the flavor out of the fish and left it a salty, albeit flaky, slab. UGH. No one, including me could eat more than one bite. I'd put up the recipe, but I don't want you to suffer like we did. Do yourself a favor and stay away from this one. This is the first time I've thrown away something I cooked since I was 18. Someone owes me $14.