Father's Day Eating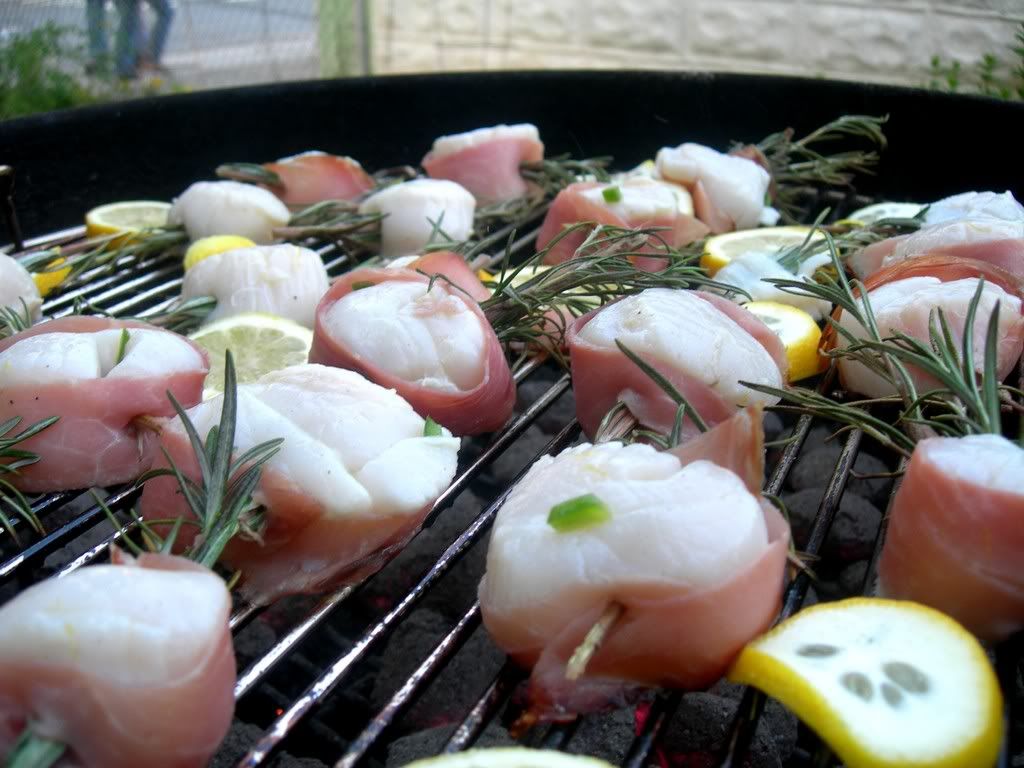 Happy Monday folks. I hope you all had as good a Father's Day weekend as I did.
I got probably one of the best presents I could have hoped for, I got to cook! I actually fired up the grill on both Saturday and Sunday. My other presents included a replacement charcoal grill and a new hinged cooking grate for my Weber Kettle, so this boy was one happy father.
The weekend started off with my daughter's graduation from the 8th grade. She was awarded medals in four subjects, a silver cord for a GPA between 89 and 95, an award from the State Controller and an award from the Borough President. I am so proud of her and all her hard work.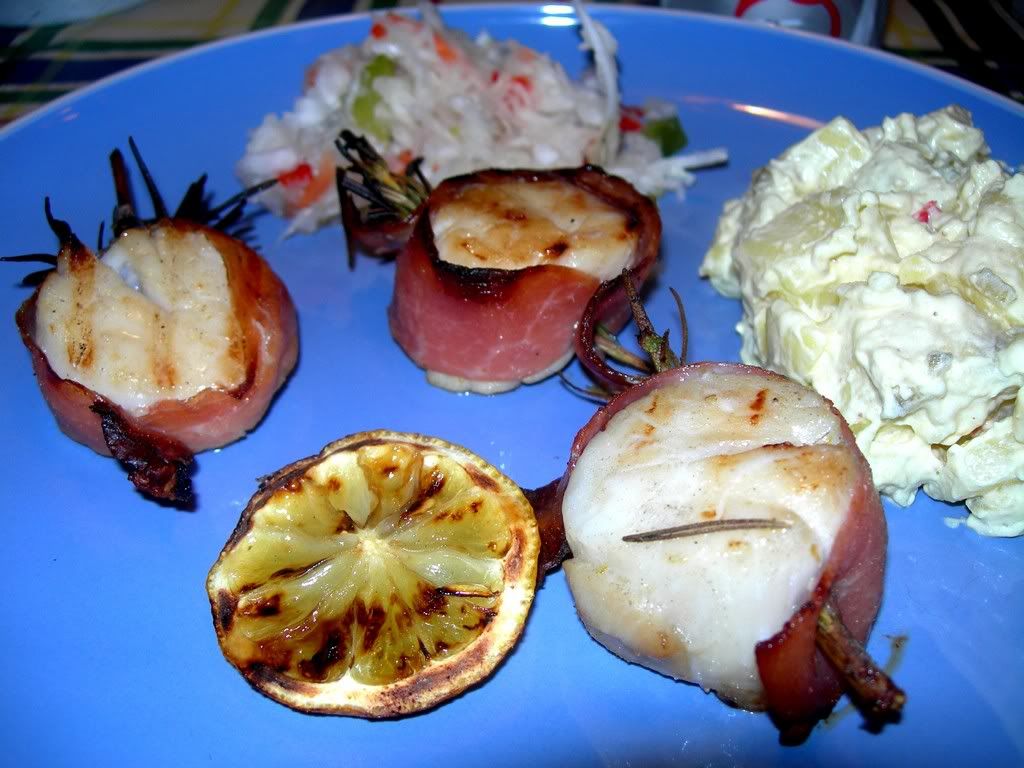 After graduation we went to dinner at
Matteo's Restaurant of Howard Beach, Queens
. While the food is nothing to rave about, it's good- not great and a bit pricey; their service and attention to the patron is outstanding.
We did have one special dish, I don't remember what it was called, but it was an appetizer of shrimp and clams in a tomato, cream and garlic sauce served in a toasted bread bowl.
The waiter served the clams and the shrimp and asked us not touch the bread bowl until he returned. As we ate the sauce seeped into the bread, which the waiter then cut up like pizza and served to us. Incredible.
On Saturday, I grilled up some rib eye steaks which were rubbed with and altered version of Dizzy Dust and topped with a
chimichurri sauce
. (Anyone have a killer recipe for chimichurri? This one was lacking something.)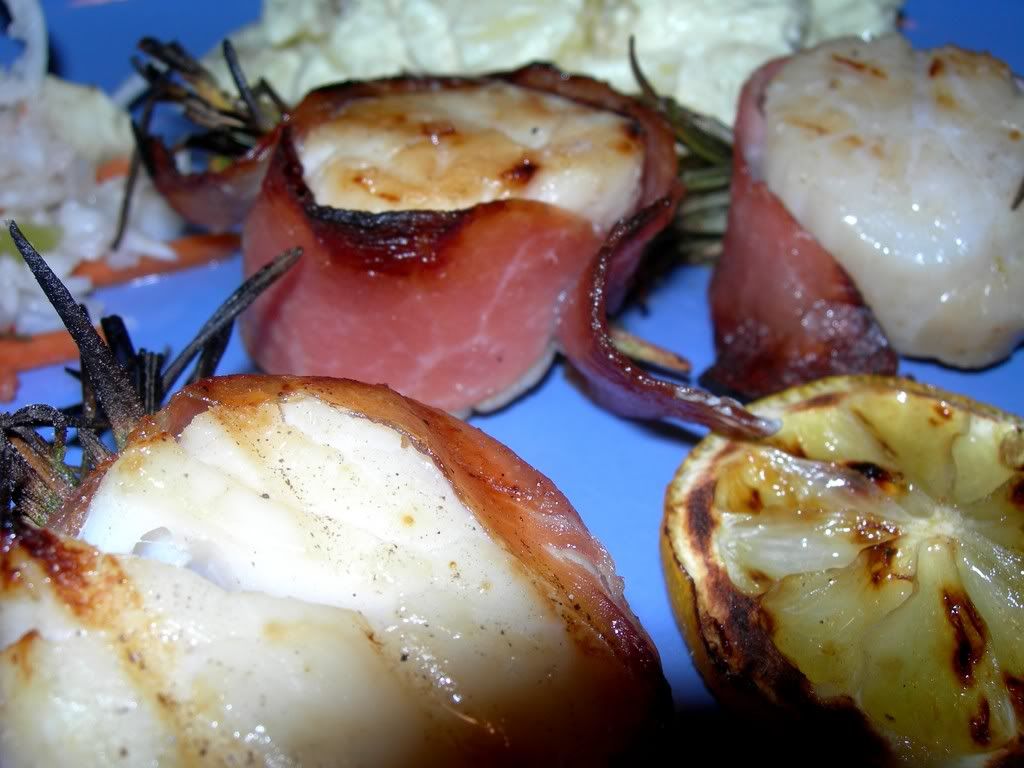 On Sunday, it was grilled sea scallops wrapped in
prosciutto
. Traditionally these are made with bacon. I greatly prefer prosciutto over bacon when wrapping seafood for the grill. Prosciutto doesn't require any additional cooking. If you used bacon, by the time your bacon was cooked the seafood would be over done.
I marinate the sea scallops in a mixture of lime-aide, olive oil, minced garlic,
bay lea
f,
minced jalapeno pepper
, salt and lemon zest before wrapping them in prosciutto. Skewer them with a stalk of fresh rosemary and you're good to grill.
These were really great. I hope you enjoy the pictures as much as we enjoyed the meal.
Labels: barbecue, barbeque, bbq, grilling, prosciutto, scallops, seafood