BBQ Events: The Big Apple BBQ Block Party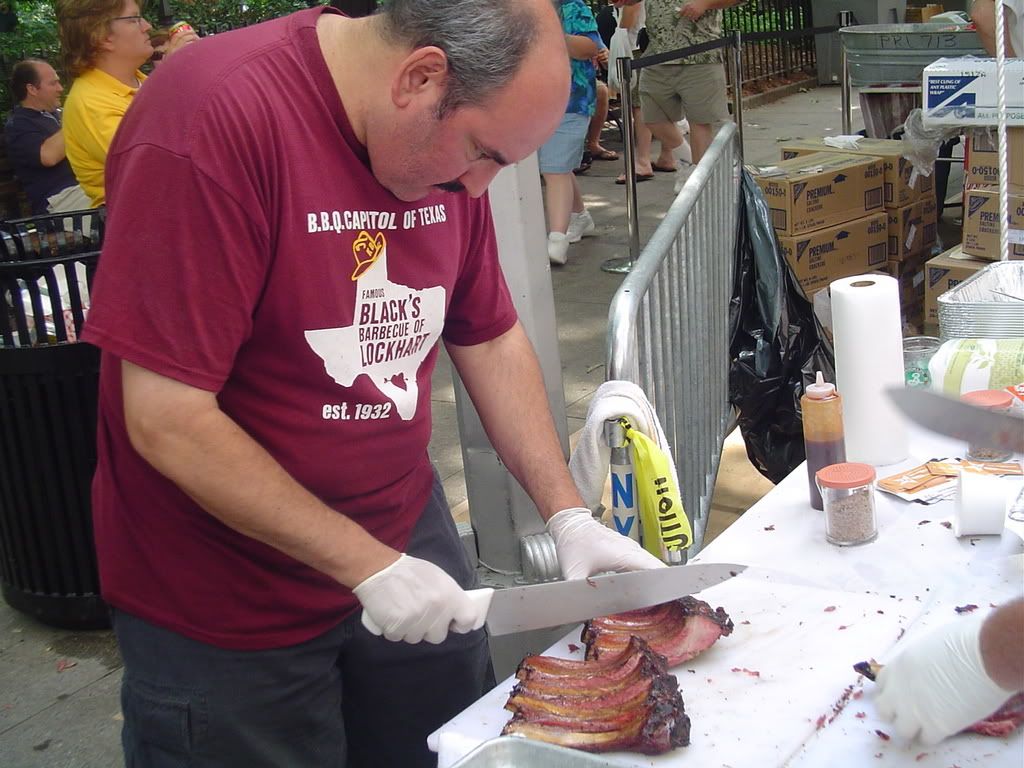 One word for this year's event: GO!
They've fixed the crowd problems. Oh sure the lines are long, but the wait is worth it. The Bubba pass, if it's still available, gets you behind the tables and into the rarefied world of the express line. There's more than enough food. The bands are great.
It's a unique experience, you'll never be able to taste so much world class barbecue in one place at one time. This year, it's worth the trip.
Be sure to check out Ubon's pulled pork, Hill Country's beef ribs and my new friend Chiles from the Proclamation Stew Crew and their outstanding Brunswick Stew.
Photo of WhiteTrash BBQ cutting beef ribs courtesy of my friend Matt over at The Hampton Smoker.
Labels: barbecue, barbeque, bbq, Big Apple BBQ Block Party, new york, NYC