Hello.
Sorry for the break in blogging, but sometimes life just gets in the way. I'm back now, but I really don't have much to say.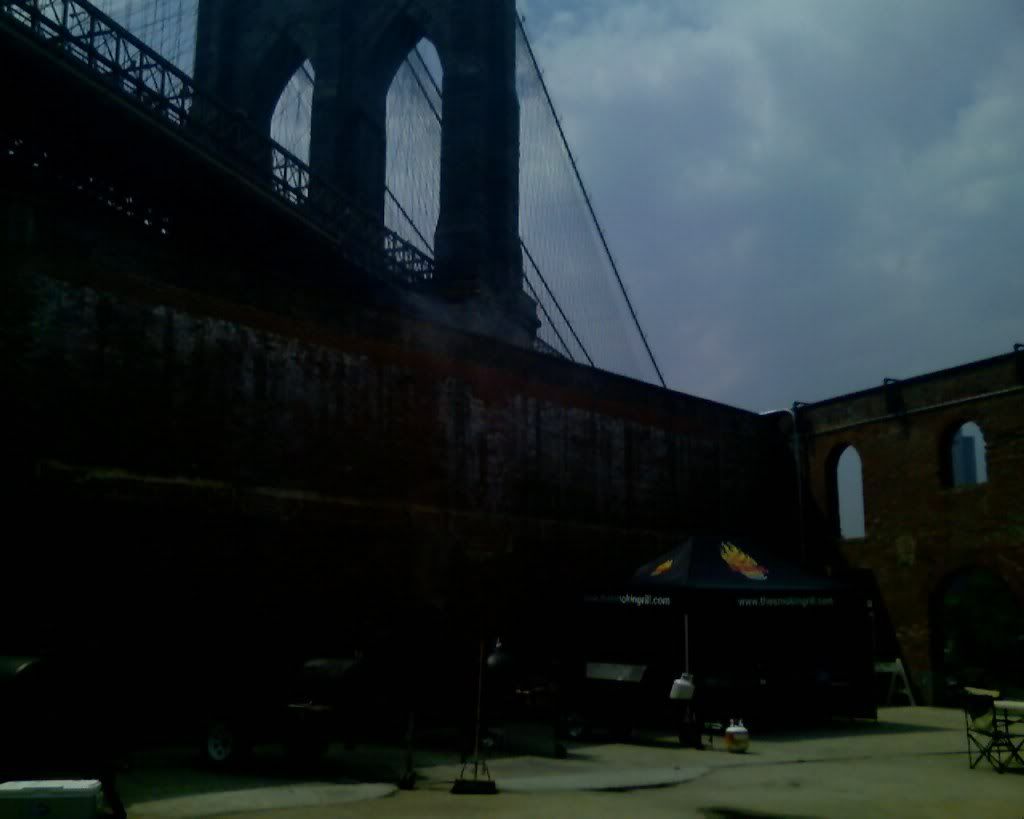 When we left off, I was heading out to the
Brooklyn Pigfest
to butcher some hogs. On Friday morning I met Sam from the
Waterfront Ale House
and Rob Richter from the soon to be open
Hill Country BBQ
at the
Old Tobacco Warehouse
to find four rather large animal carcasses cut in half, hobbled and headless laying on tables. I was disappointed to find that the pigs had been shipped from the
Niman Farms
already cut in half. I was hoping to really get into butchering the animal.
To get the pigs to fit into the cookers, Sam had already removed the feet and lower part of the legs. When I arrived, he handed me a knife and told me to lift the ribs from the carcass. Sam is a very trusting man, first handing me a knife, then letting me loose on the pig without any supervision. Basically, I watched what Rob Richter was doing on one body and proceeded to do the same to my little Betty. (Don't tell anyone, but I named my pig half Betty.)
What we did was to cut the ribs off, but leaving them attached to create one large flap. Under this flap of ribs, Sam spread his secret seasonings of spices and then injected each little piggy with a secret solution of flavor that would help keep the pig moist. Sam seasoned each pig differently which I thought was interesting as the Pigfest attendees wouldn't know that each pig had different flavors.
And with some help from Big Lou, Betty was wrapped in foil and placed on one of the cookers for her 24 hour roast. More later.