Weekend Dog Blogging
Sorry for the lack of posts this week. With the impending doom because of the switch to Daylight Savings Time a month early, this
geeklad's
been a little busy.
Today, I wanted to take a slight break from BBQ and
indulge
in a little bragging. Please allow me to introduce Trooper....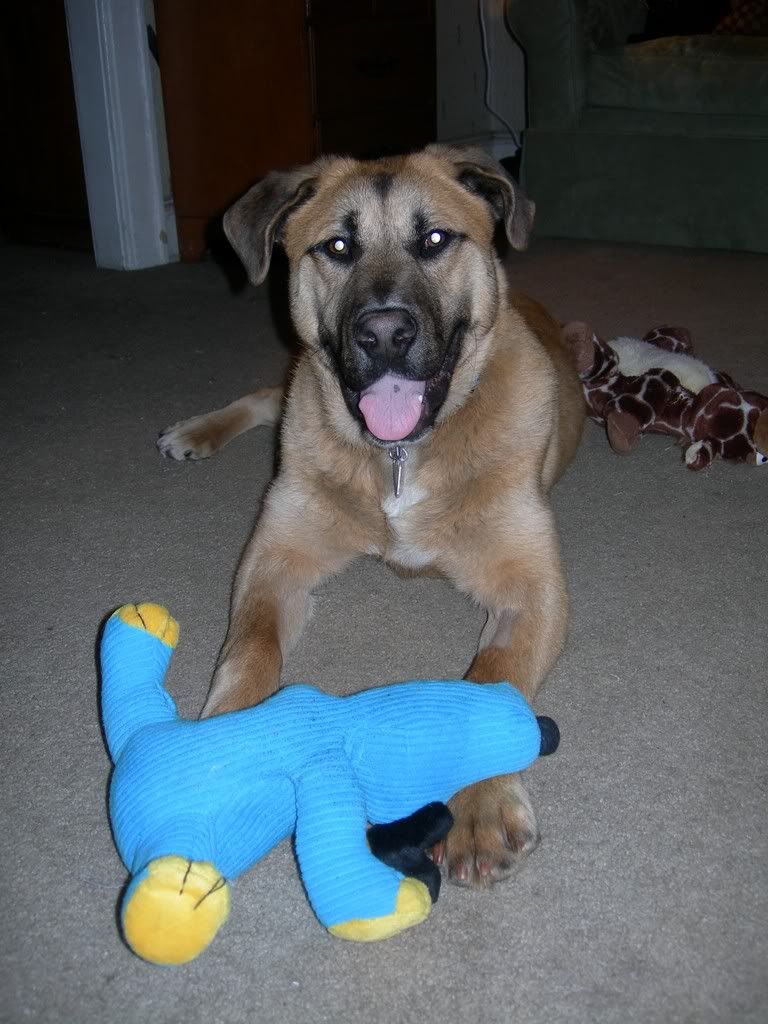 Trooper is our new dog. He's a 66 pound, 11 month old Shepherd mix that we rescued from The Town of Islip Animal Shelter. He's the third animal we've adopted from them and we couldn't be happier.
If you want to see more doggies, check out Weekend Dog Blogging over at my buddy Cate's Sweet Nick's Place.