2 and a half and counting -
WhiteTrash BBQ has been online for about 2 1/2 years now and re-reading my opening post has made think about my experiences in the world of barbecue and where I am in comparison to my stated goals.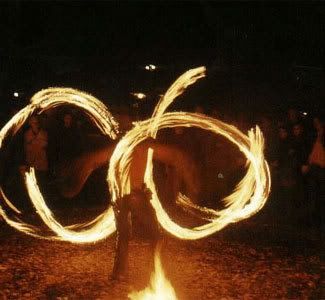 I don't have my own competitive barbecue team yet. I don't have a barbeque restaurant yet. Am I any closer to achieving these goals? Yes and no. Yes on the team but a big no on the restaurant.
Actually I am rethinking the whole idea of opening a restaurant. I'm not sure if that's something I still want to do. Oh I still want to sell BBQ to the public, but the restaurant I originally envisioned is no longer the picture I have in my mind.
As for my competition barbecue team, I'm kicking around a few ideas and people and we'll see what develops by the summer.
I also see some disturbing trends in the barbecue world. (Let's see who I piss off with this thought) It seems that the focus is shifting from cooks and fun to money and politics. It's a shame and hopefully it's just a blurp in the radar, but I don't like the winds that are blowing right now. This sport is becoming a rich man's game.
But as I promised earlier, I'm getting back to barbecue; the cooking, serving and eating barbeque. That's where I'll be focused for a while.
As Judy sang...
"We are stardust, We are golden, We are ten billion year old carbon and we got to get ourselves back to the garden."
Labels: barbecue, barbeque, bbq, competition, editorial