It's Tuesday...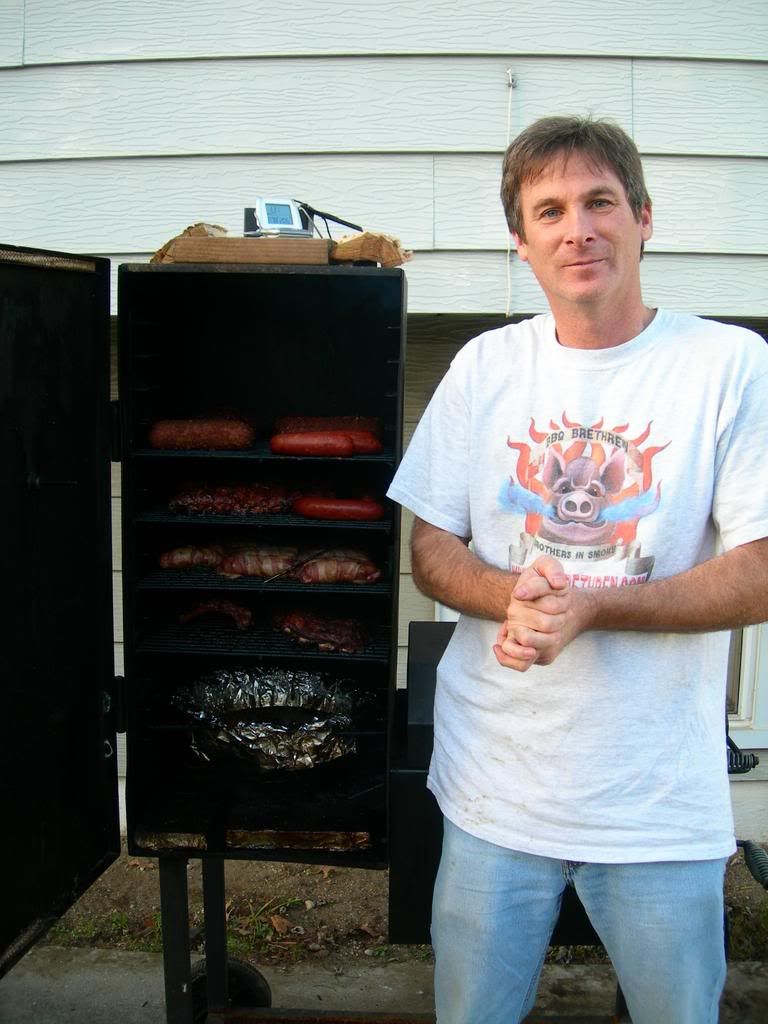 ..and I don't have a lot to say.
Tomorrow night (Wednesday, Dec 13) a bunch of tri-state BBQ folks will be gathering at RUB in NYC for some holiday cheer. Feel free to stop in and join us.
RUB - Righteous Urban Barbeque
www.rubbbq.net
New York, NY 10011
(212) 524-4300
Here's some pictures of a recent cook at Steve's house. Smoker and his wife are great hosts. A splendid time was had by all, except possibly the neighbors. They many never recover!