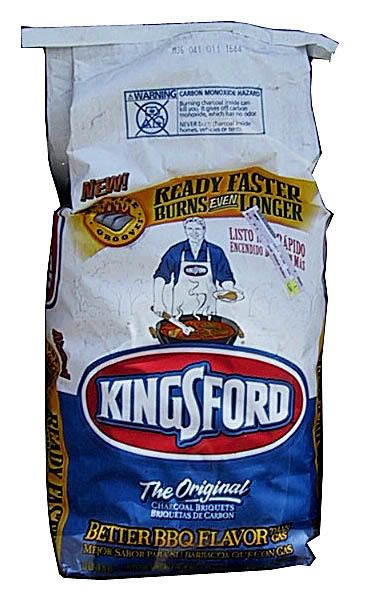 Kingsford Charcoal
is easily the most used charcoal on the planet. Home users, backyard chefs and the professionals all swear by it. You know you've used it. Anyone who's every lit a grill in America has used it at least once in their life. Now
Kingsford
wants to hear about it.
With that in mind,
Kingsford
is giving you a chance to win
The Ultimate Family Reunion
. Grand prize, and there will be five of them, is a cool $10,000 for you to spend on your next family reunion. All you have to do is submit a cherished family recipe that has a good story behind it in 250 words or less and two proof of purchases from
Kingsford
products. You can find the rules
here
. But you better hurry, because the contest ends November 30, 2006.
On another note, I promised that I would make
Ed Tep's Thai Barbeque Chicken
this weekend. I did, but unfortunately the chicken never saw a grill. We had some electrical work that had to be done in the house, so I never got a chance to light the fire. A buddy of mine and his family came over and we took out the toolbox and did the manly duties of home repair. I can hear you now ladies. Yup, home repairs and he cooks - what a package! Stop. You make me blush.
But what about the chicken you say? It was damn good. I made about 12 thighs using
Ed's marinade
and about a dozen legs using an old standby,
Dizzy Pig's Dizzy Dust
. The easy winner in that taste test was
Ed's Thai BBQ Chicken
. I still have a couple of legs leftover.