BBQ Alert: Save the McRib!
This came into my in-box this morning. Now I can hear all the purists groaning,"the
McRib
is not barbeque," and they're right. But up here in New York City, often The McRib was the only way to get the flavor of smoke, pork and bbq sauce in the middle of winter. That's changed now with the explosion of barbeque restaurants lately, but that doesn't mean the McRib should be discarded. It still has its place in the culinary world. Hell, we still eat McDonald's hamburgers don't we?
The McRib is back
By Fred Minnick Editor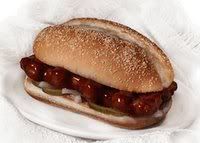 McDonald's
is bringing back the restaurant industry's most-popular limited-time offer, the McRib.
For nearly a quarter century, the sandwich has developed such a faithful following that the cartoon comedy, "The Simpsons,"" parodied the LTO and thousands of fans travel from state to state just to eat the sandwich at different stores.
According to a news release, the McRib sandwich has regrouped and is giving its fans one last encore presentation during the ""McRib Farewell Tour II.""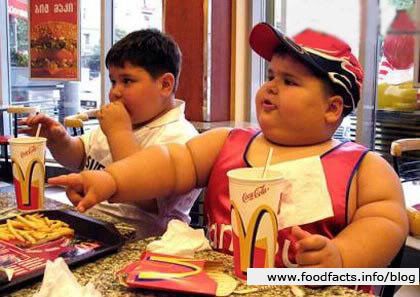 Since Oct. 30, select McDonald''s have served the boneless pork rib patty topped with pickles, onions and tangy BBQ sauce on a special McRib bun.
"There was such a huge show of support for the McRib last year that we decided to bring it back," said Jerome Elenez, marketing director, McDonald''s Greater Southwest Region. "We are excited to promote the ''McRib Farewell Tour II'' and give our loyal McRib customers one last chance to enjoy the savory sandwich.""
After this limited-time offer, McRib will be retired from the McDonald''s menu forever. So they say, any way. McDonald''s is telling McRib fans to sign a petition at
MCRIB.COM
to let the company know that the McRib should stay.
Photgraphs on this page are courtesy of Fast Food Facts. Fast Food Facts is your source for the most up-to-date nutritional information on your favorite fast food for dieting and weight control; sugar levels for diabetics; carbs (carbohydrate) for low-carb dieters; and health & nutrition class projects for students and teachers. And I wouldn't spend too much time there if you plan on eating your McRib without a guilty conscience.