Burning Net: Barbecue Forums
I just wanted to take a few minutes tonight and point out some of the barbeque forums available over the internet. By no means is this a complete list, but here's some of the better ones. I'm a member of a bunch of them and have learned something from all of them and you will too. EDIT: By the time I got to the end of this post, I realized that there are a couple of more that I want to bring to your attention, which I will do in a future post. For today, enjoy all of these.
The first BBQ forum I want to tell you about is the
HomeBBQ Forum
. The
Home BBQ Forum
is run by Kevin Bevington and his wife and provides all sorts of great information, gear, and some of the best bbq sauce and rubs I've ever tasted.
Home BBQ
is for every type of barbequer out there, from the weeknight gas jockey to the weekend stick burner to the competitor. Be sure to check it out.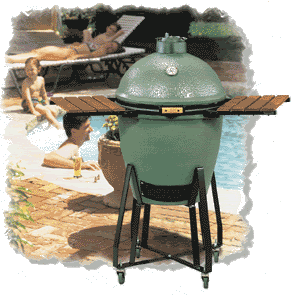 Another forum that I visit is the
Big Green Egg Forum
, also known as
Club Egg
.
Club Egg
according to their website is "the place for EGGsperts, 'newbies,' and interested visitors to ask questions, and to share recipes, information and EGGsperiences." While this forum is comprised primarily of
Big Green Egg
owners, it counts amongst it's members the legendary
Dr. BBQ
(
Ray Lampe
) and the competition team of
Dizzy Pig
. Hang out with these "EGGsperts" and you'll be learning a lot about the art of low and slow.
A forum that is primarily populated by
Klose Pit
owners is "
Pit Talk
." That's not a surprise as this forum is hosted by Dave Klose and
Klose BBQ Pits
. Loyal readers of this blog will remember that I've talked about cooking on a Klose pit many times over the years. Many people feel that this pit is the "Rolls Royce" of cookers, and it's hard to argue with that assessment; Dave's
Backyard Chef
is legendary. This is the
pit
that I've used with Phil, Steve, George, Greg and QZar when cooking in the
competitions
in the North East. This is the pit that Matt of the
Hampton Smoker
keeps at his home. It's that good.
Pit Talk
is another great place to spend some time.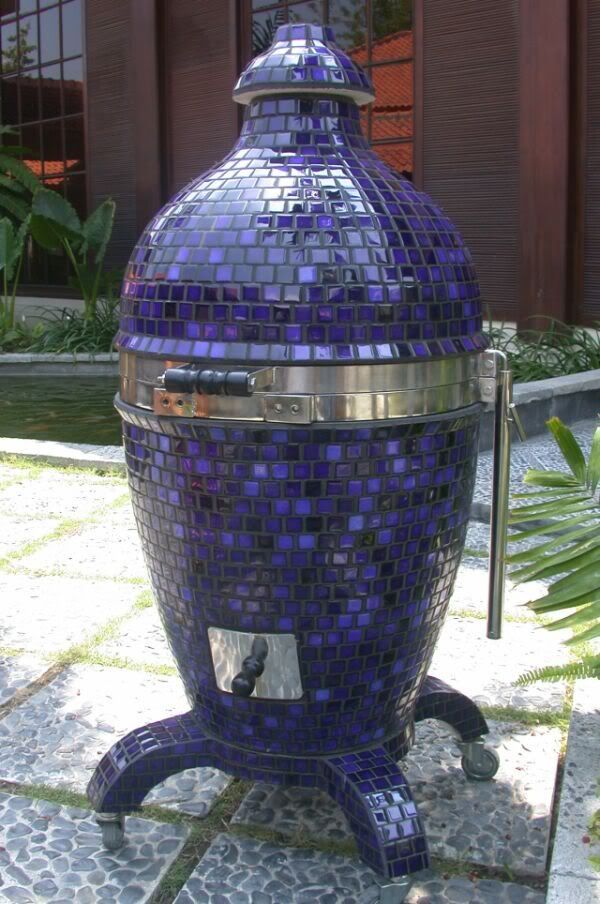 Another forum hosted by a cooker manufacturer is the
Kamado Forum
. A
Kamado
, I know you've probably never heard of
Kamad
o
cookers. I know I didn't until I got seriously involved in barbeque. They're probably the best looking cooker on the market. They are a ceramic based cooker available in gas, electric or charcoal burning models. Astute readers of this blog will remember that I picked up a vintage 1960's model last year.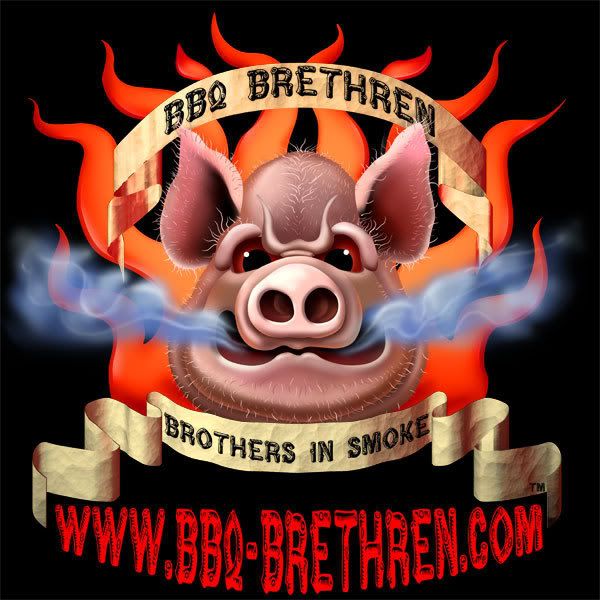 I save the best for last. And finally, let me remind all of you of a forum that is near and dear to my heart,
The BBQ-Brethren
. If you've been reading this blog for any amount of time, you're familiar with The
BBQ-Brethren
. This forum is unique amongst the BBQ forums in that it's chock full of information for every type of cook and cooker on the market. Everything is done with a sense of humor at the
Brethren
. It's the only forum where I post regularly and spend a lot of time.
The guys on the
BBQ-Brethren
are my brothers in smoke. Unlike most of the other forums, this group of posters has become a second family to me. I've cooked with various brothers. Gotten drunk with others and hung out in their restaurants. I've grieved and celebrated with my brothers, even the ones I've only met on the internet. Go check them out. If you're like me, you'll be staying a while.