BBQ Meat: Where does it come from?
One of the things that I need to learn more about is the anatomy of meat. By knowing where on the animal the cut of meat comes from will tell you how tender it will be. How much work did that piece of meat do when it was alive? The less work, the more tender it will be when cooked.
Here's a some pretty good diagrams that explain a lot of it.
First - the cow....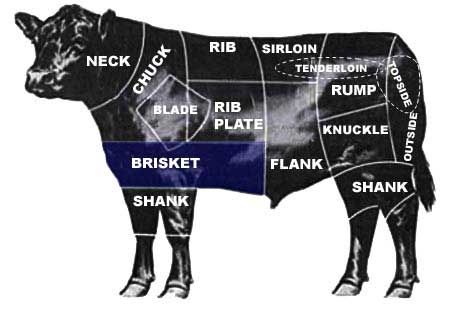 Now let's cut them up...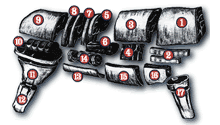 1. Chuck
2. Flanken Ribs
3. Rib
4. Back Ribs
5. Short Loin
6. Tenderloin
7. Porterhouse
8. Sirloin
9. Round
10. Rump Roast
11. Round Steak
12. Hind Steak
13. Flank
14. Flank Steak Rolls
15. Short Plate
16. Brisket
17. Fore Shank
And the pig...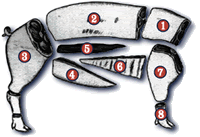 1. Blade Shoulder
2. Loin
3. Leg
4. Side
5. Tenderloin
6. Spare Rib
7. Arm Shoulder
8. Hock
And finally a little lamb...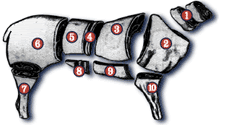 1. Neck Slice
2. Shoulder
3. Rib
4. Loin Chop
5. Loin
6. Leg
7. Hind Shank
8. Riblets
9. Breast
10. Fore Shank
I hope this helps you pick the best meat you can afford.

The last three diagrams are courtesy of Lobels of New York. I can't remember where I got the first one from.