Memorial Day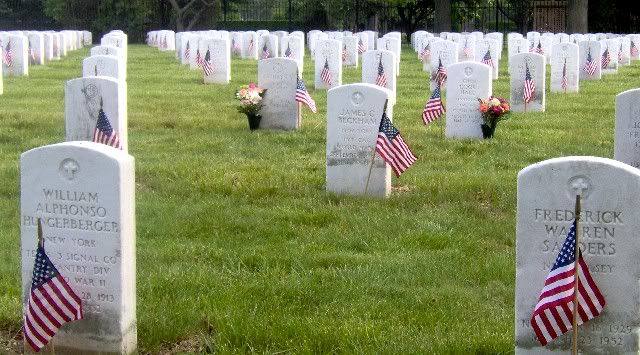 Yesterday was
Memorial Day
. It's the day the United States sets aside to honor those who laid down their lives in service to this country. My family and I paid a visit to the
National Cemetery
in Pinelawn NY and paid our respects to our veterans. It's very moving to see every tombstone marked with an American Flag.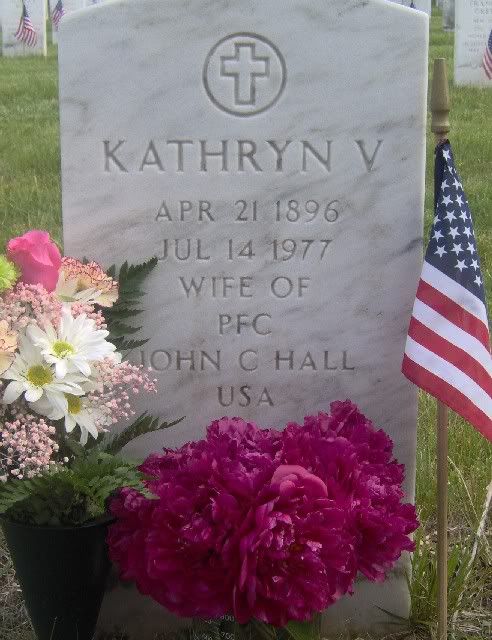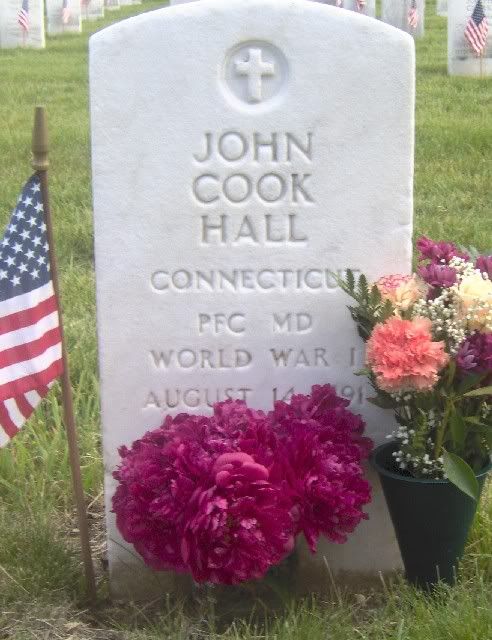 These headstones belong to my grandparents, John Cook Hall and Kathryn Veronica Hall. My grandmother was an Irish Catholic and my grandfather a
Connecticut Yankee
, but from what I hear they made it work.
I never knew my grandfather, but I was very close to my grandmother who lived with us while I was a child. She died of
leukemia
during the NYC blackout of 1977. My grandfather was working for the
US Navy
when he died of a
cerebral hemorrhage
while driving a truck back in 1952. Both are very much missed.
But, back to the great American past time of barbecue, because this is a blog about barbeque after all and I know my grandmother liked to eat, I cooked 17 pounds of
Boston but
t yesterday. I slathered it with
French's yellow mustard
and rubbed it with
Dizzie Pig's Raging River Rub
. I cooked these butts for 22 hours, including time through a torrential rain storm which dumped 2 inches of water on Brooklyn in less than 1/2 hour. How'd they taste? Well, you'll have to come back tomorrow because they're still resting after the cook.