Brooklyn Food: Key Lime Pie?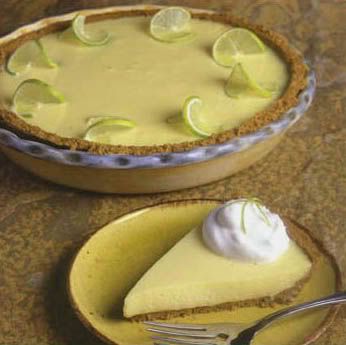 Key Lime Pie
is a
Brooklyn Food
?
Over the last couple of weeks, I've made a few excursions into the newly ultra-trendy
Brookly
n neighborhood of
Red Hook
. According to New York magazine,
Red Hook
is "definitely a neighborhood in flux: The longtime home of
Brooklyn longshoremen
and other blue-collars now sees its share of BMWs parked in front of refurbished townhouses. Warehouse spaces, modest one and two bedroom apartments, and townhouses are plentiful and affordable."
"The planned giant waterfront
Fairway
shopping and condominiums complex on
Van Brunt Street
, approved last year, is under construction. Prime for future conversions: the blocks south of
Commerce Street
and east of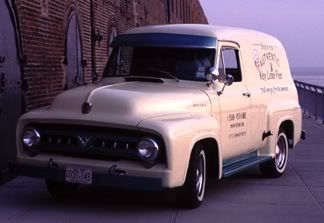 Van Brunt, as well as
Coffey Street
between
Conover
and
Ferris
, which has cobblestone streets and dock views. Business owners hope to turn
Columbia Street
into
Red Hook
's
Smith Street
; Japanese, Mexican, and Italian restaurants have opened recently."
"Gentrification is coming — witness the steadily climbing prices of the past several years — but the transition is still in its early stage, and mostly confined to the blocks near the water. A good choice for the very long haul if you don't mind a substantial march to the train." The neighborhoodod reminds me a lot of
Hoboken
when I lived there back in the early 1980's. If I had some extra money, I'd be investing in Red Hook.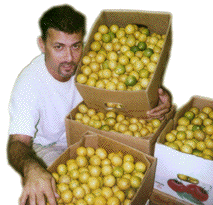 But with gentrification coming to Red Hook, there are some benefits. One of which is
Steve's Authentic Key Lime Pies
. Based in a civil war era warehouse on the Red Hook waterfront, Steve began by making 3 pies a week out of his apartment and delivering them to a local restaurant.
Now
Steve
produces what has been called "the best key lime pie in the country" by the
NY Times
. Pretty high praise. I'll have to take their word for it, but it is damn good pie.
Steve's expanded the business to many restaurants and caterers in the NYC area. He also sells them retail at the bakery and the rest they say is history. So is
Key Lime Pie
a
Brooklyn food
? Hell yeah. Any cuisine Brooklyn embraces becomes its own.
Go check it ou
t.

Alphotographshs courtesy of Steve's Authentic Key Lime Pies.