BBQ - the old ways vs. modern technology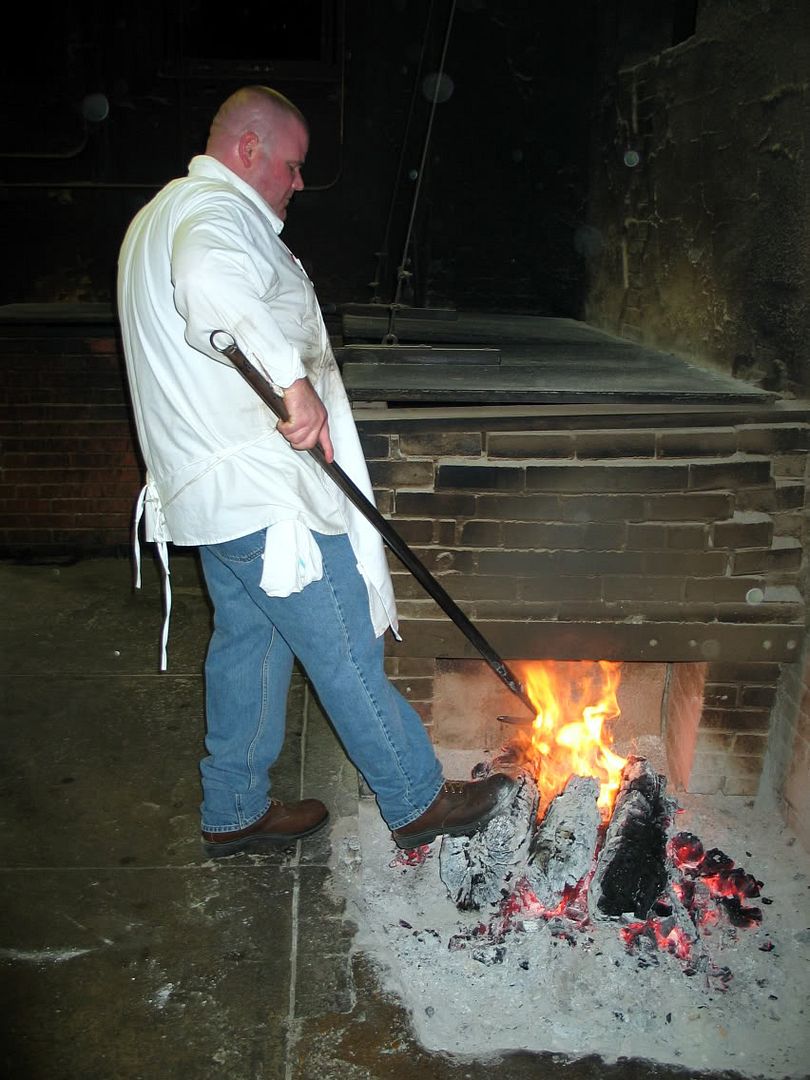 I often wonder what it is about barbecue that attracts me so much. I've found that nothing relaxes me as much as spending time by the cooker.
But what is it? Is it the building and care taking of the fire? Is it the tending of the smoke? Is it splitting wood? Is it staying up all night watching the stars and moon arc across the sky? Is it the prepping and seasoning the meat? Is it the presentation of the cooked food? Is it the satisfaction of watching people enjoy the food I cooked?
One of the recurring themes discussed in barbeque circuits is technology. How many technological marvels can you use and still be considered to be cooking true Q? There are so many gadgets and tools available to the modern cook. From
forced air augers
that control the oxygen and temperature of your fire, to the
pellet poopers
that slowly feed compressed wood pellets into the fire all night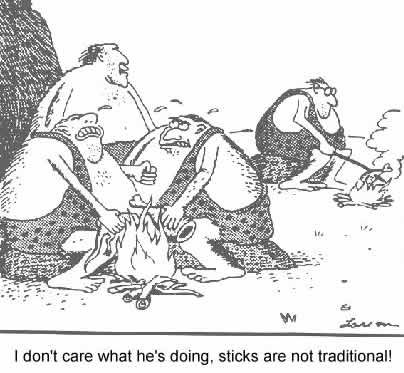 If you use
charcoal briquettes
, is that true Q? Or do you need to be growing and harvesting your own trees, aging the wood and burning it down to
charcoal
for it to be considered true barbeque? If you wrap your meat in foil during the cook, is that true barbecue? If you use a water pan? If you inject your meat with seasonings? If you cook your barbeque in a cooker instead of an open pit – is that barbeque? The list and the debate is endless. Where do you draw the line?
A lot of people say the line is drawn by what you can afford. I don't believe it's as simple as that. There is something rewarding about using old methods.
Here's a link to an interesting article on
AZcentral.com
about how the commercial BBQ joints are facing this dilemma every single day.
Will the traditional methods disappear or will they persevere over the modern technology?
The wheel's still in spin.

Photo courtesy of BBQ Film. com, comic courtesy of Gary Larson and The Far Side.