BBQ Events: International WSM Smoke Day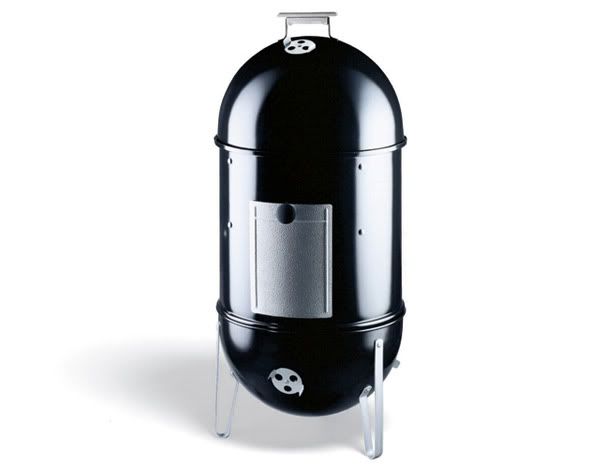 OK boys and girls, here's a new one on me -
International WSM Smoke Day
! This is actually the
Second International Weber Smokey Mountain Smoke Da
y which is always held on the Saturday of Memorial Day weekend. This year, that's May 27th. I don't know how I missed it last year.
Joel Kiess over at The
Virtual Weber Bullet Forum
came up with the idea and I'll let him explain it... "It's the one day each year when people from around the world cook in unison to celebrate their enthusiasm for the Weber Smokey Mountain Cooker and for barbecue in general."
You can buy International WSM Smoke Day shirts and memorabilia at
Café Press
. And if that wasn't exciting enough, you can register as a participant on the
Smoke Day Map
. What fun!
I'm planning on joining in and I hope you will too. Even if you don't have a
Weber Smokey Mountain
, just barbeque something on whatever cooker you have to be in solidarity with your fellow barbeque enthusiasts.
And, if the wheels that are in motion stay on the path, I'll be cooking something special that day with my good friend Matt from
The Hampton Smoker
. Who says dreams don't come true?