BBQ Events: Fleet Week and International Weber Smoke Day II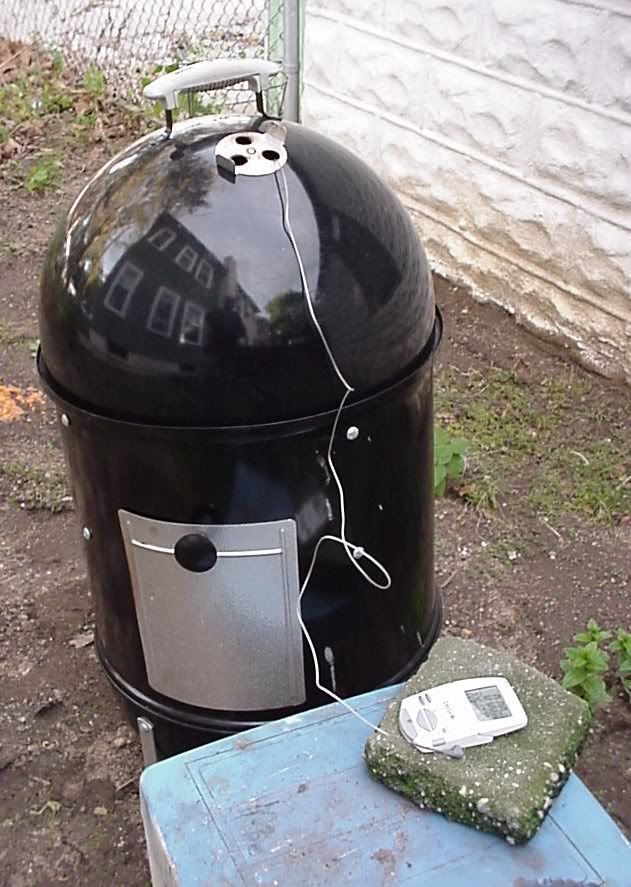 OK boys and girls, don't forget that tomorrow is the
Second International Weber Smokey Mountain Smoke Da
y!
Joel Kiess over at The
Virtual Weber Bullet Forum
came up with the idea and I'll let him explain it... "It's the one day each year when people from around the world cook in unison to celebrate their enthusiasm for the Weber Smokey Mountain Cooker and for barbecue in general."
It's not too late, you can register as a participant on the
Smoke Day Map
. I'm there and as of this writing there are 445 participants registered.
If the weather or the landlord isn't cooperating with the Q, check out the ships and sailors at
Fleet Week
. Every Memorial Day Weekend, the City of New York throws open its port and welcomes ships from the Navys of the world. I remember going on the submarines and aircraft carriers when I was a kid. It's a thrilling experience.
From the Navy's official site, "
Fleet Week New York City 2006
will take place from May 24 to May 31, 2006. Thousands of Sailors, Marines and Coast Guardsmen from U.S. Navy, U.S. Coast Guard and international navy ships are scheduled to participate. Hosted nearly every year since 1984,
Fleet Week New York
is the City's celebration of the sea services."
"This annual event also provides an opportunity for the citizens of New York City and the surrounding Tri-State area to meet Sailors, Marines and Coast Guardsmen, as well as witness first hand the latest capabilities of today's Navy, Marine Corps and Coast Guard Team."

Fleet Week
will include dozens of military demonstrations and displays throughout the week, as well as public visitation of many of the participating ships."
Now if you see a Sailor, Guardsman or Marine on the streets, do your best to make them feel welcome; Invite them home for some barbecue!