Kamado!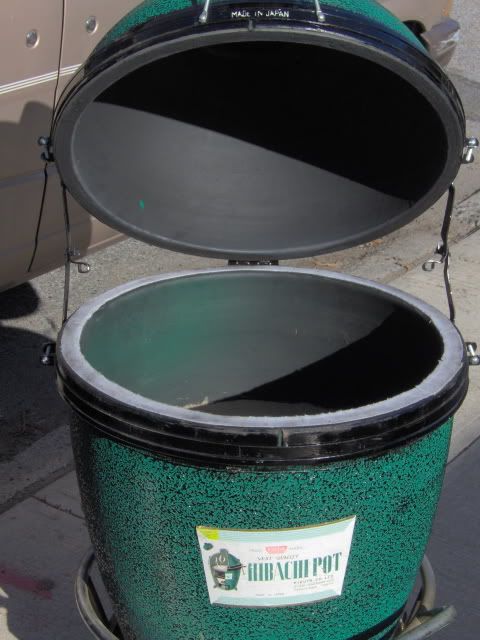 Well, the arsenal's just been expanded. I now have a ceramic cooker. That makes a lot of cooking equipment to be stored in the garage. Who will become my favorite?
Way back in December, I found an ad for a BBQ smoker/
Hibachi
on
Craig's List
. The budget didn't allow my purchasing the smoker then, but that was in the past. The wife, God bless her, told me to go ahead and buy it. Looking at the original pictures, I was convinced it was an older model
Big Green Egg
. Turns out I was wrong. It's not a Big Green Egg at all, but and
Imperial Kamado
cooker that was built sometime in the 1960s!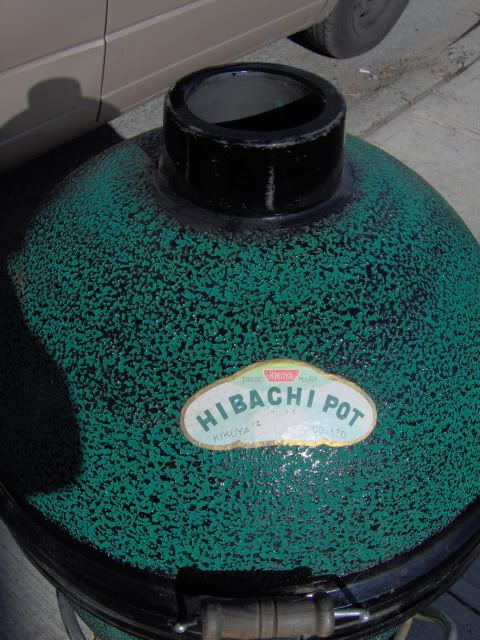 Big Green Eggs and Kamado cookers are clay or ceramic based cookers that are used extensively in Japan. From what I understand, these cookers are extremely efficient and allow an incredible level of heat control.
As you can see in the pictures it's never been used. All the original parts are still there. Now I just have to figure out how it all works. I can't wait to use it. You know you'll be seeing more pictures and comments when I start to use it.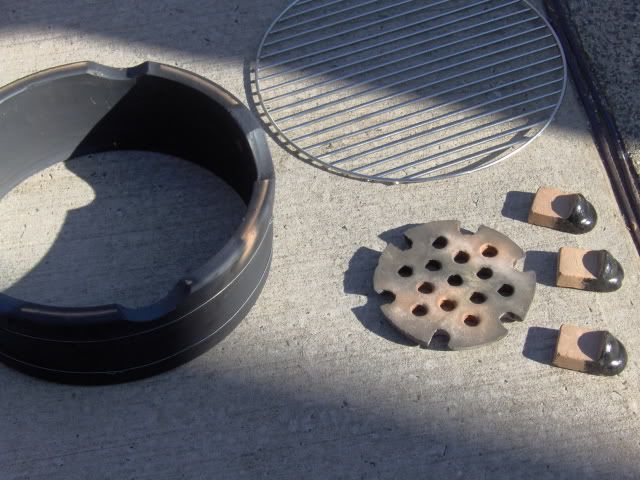 There's a whole new group of barbeque-rs that I'll be communicating with. If you're interested in the Kamado cookers, check out their user forum
here
. The Big Green Egg folks, have their own as well, and since this design is very similar to the egg, I'm going to be seeking advice from those folks too. You can hook up with them
here
.
On a side note, I'm sleeping over at my friend
Chef Michele
's house tomorrow in my first ever appearance as a guest blogger. Take a look at my treatise on living "high on the hog".
Michele's blog
is one of my favorites and contains all sorts of recipes and tips on being a frugal gourmet. Unfortunately, her blog is a little lite in the smoke department, but I guess that's gonna change -- WhiteTrash is in the house!