Barbecue - It's not just for breakfast anymore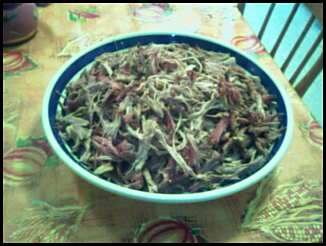 Yup, breakfast. Pulled pork for breakfast. What a great way to start the week. The pork finally reached pulling temp around 1:00 this morning. I wrapped it and coolered it overnight. This morning at around 6:30, I pulled it. Damn. What a great morning. Barbeque Breakfast. I wonder if it could catch on?
Here's some pictures of the pulled pork before it was sauced. I'm sorry that the pictures aren't the best quality.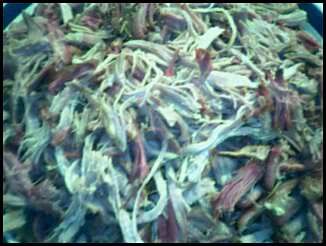 I took these pictures using my cell phone and you know how crappy those are. The colors are really off. I have a white floor!