Smoking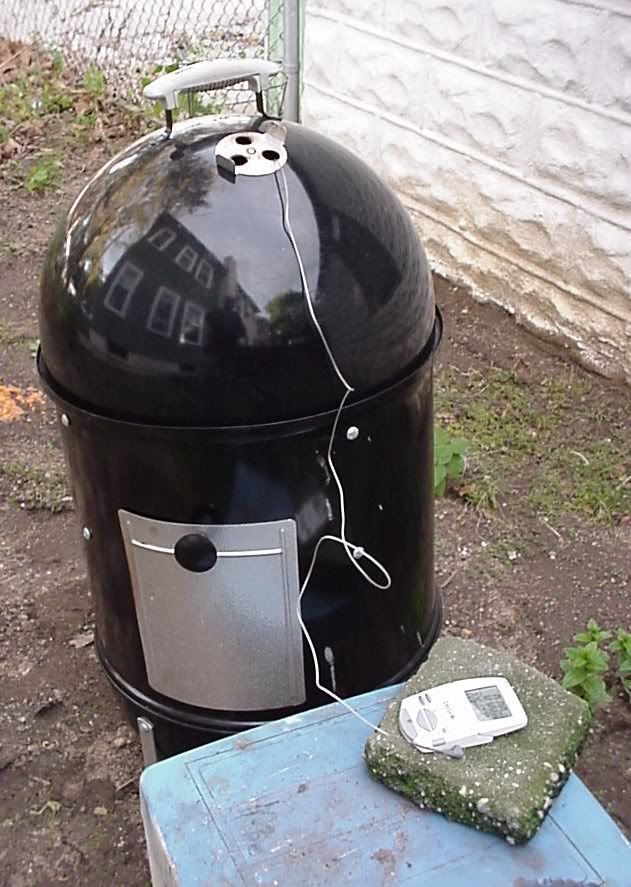 Here's a picture of the pork butt cooking on one of my Weber Smokey Mountains. Unfortunately, you can't see the butt. But that's a good thing. One very common mistake of the beginner barbequer is to open the cooker too often. Every time you take the lid off, you extend the cooking time. It takes awhile for the cooker to return to temperature. The quick reader of the blog, will note that there's no smoke coming from the top vent. There is smoke, it's just hard to see. That, my friend, is what we call sweet blue. The fire of charcoal, hickory and cherry wood is burning, but all the impurities are gone so there's no thick white smoke. And no chance of the neighbors calling the fire department!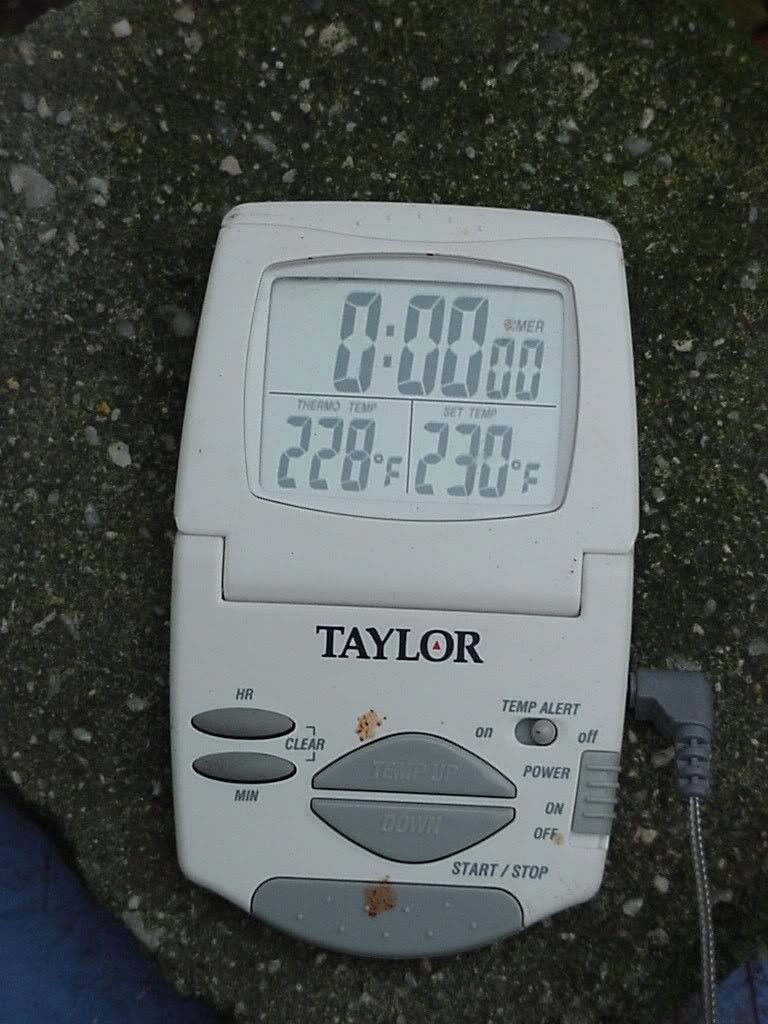 Here's another thing you should notice, I'm using a thermometer to measure the cooking temperature in the cooker. One of the most amazing things about a Weber Smokey Mountain is it's ability to maintain a steady temperature for long periods. It's been at 228 for about 4 hours. The 230 on the right, is my high point. The thermometer will alert me if the cooker gets to that temp. Man, I wish you could smell this.
In a future post, I'll explain how the WSM's work and walk you through an entire cook on one. Talk to you later.