I lied
Ok - OK. I know I said that my next post would be about the Grill Kings 2005. Well, it's not. Tomorrow I'm heading out to New Paltz to compete at the
Hudson Valley Rib Fest
and I just don't have time to write.
But I did want to post some pictures from
Asbury Park - Guitarbeque 2005
before I got bogged down with New Paltz information. I'm going to try real hard to take notes and to take more pictures on this trip. Enjoy.
Here's a picture of the ribs we submitted. Notice that they're not on their sides this time.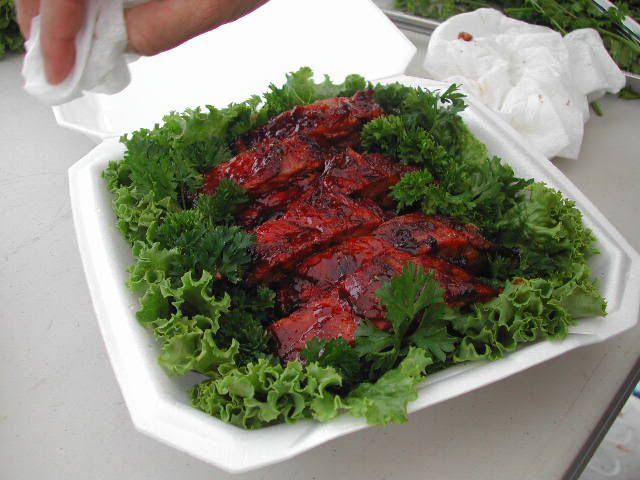 Here's the pulled pork as submitted in New Jersey. It's the same recipe as the pulled pork we submitted at Grill Kings. In New Jersey - well they didn't like it.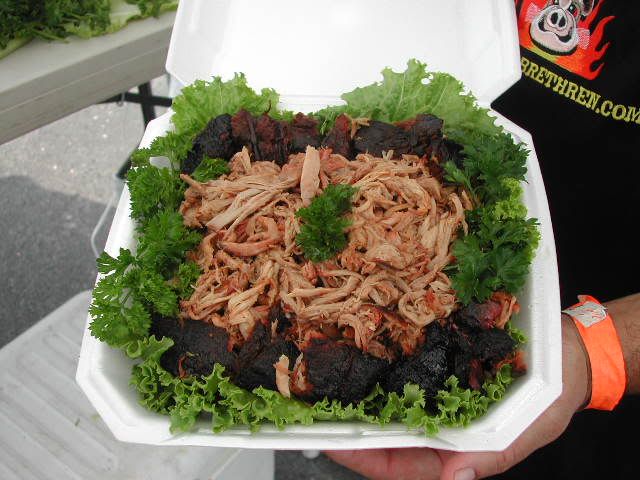 And presenting the second place brisket. Not a bad showing from brisket that we thought was terrible. The meat was dry, but still tender and was falling apart when we sliced it. Notice how thick those slices are.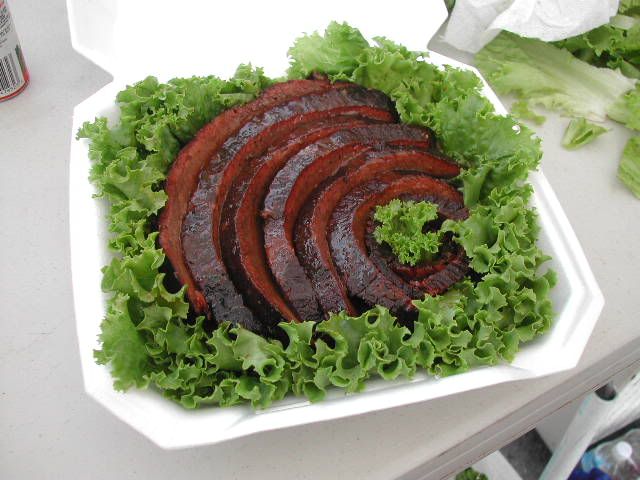 For some reason, I don't have any pictures of the chicken we turned in. It seems that one entry gets missed at every contest. Oh well, let's see what happens in New Paltz.