Guitarbeque 2005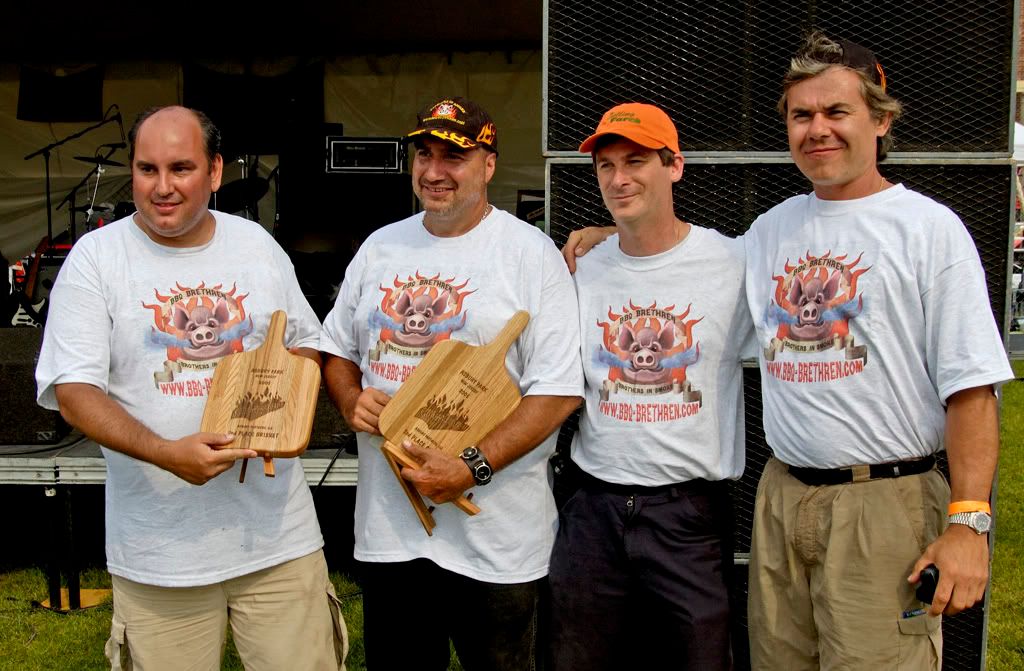 Here we are accepting our two throphies at Guitarbeque 2005. We took 2nd place Chicken and 2nd place Brisket.
The BBQ-Brethren/Brothers In Smoke
team came in 3rd place overall, missing 1st place by 1.5 points!
Left to right, that's me, Phil, Steve and Serge. Four people is the perfect size team. Anymore then that and you're tripping over each other.