Why so quiet?
Been traveling in the Texas Hill Country. I've eaten a lot of barbecue. As soon as I get caught up with work and family, I'll post some restaurant reviews and tell you all about my trip.
Here's some photo's of some of the souvenirs I brought back. I shipped over 30 pounds of sauce and rub home via UPS. I'll be posting reviews of them as well as I try all of it over the next few months.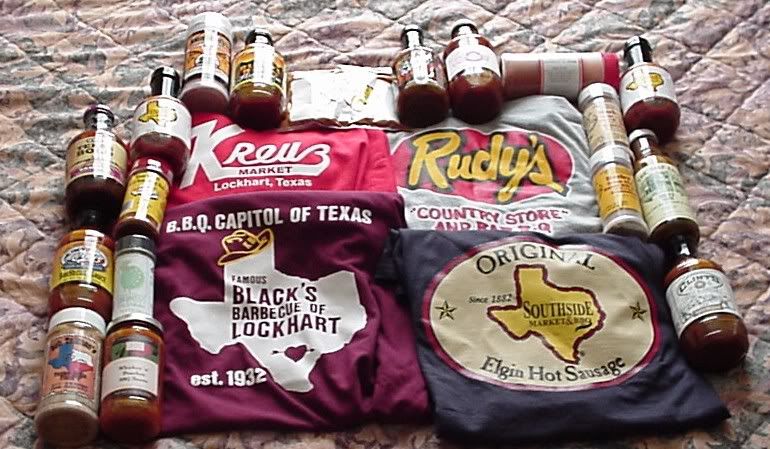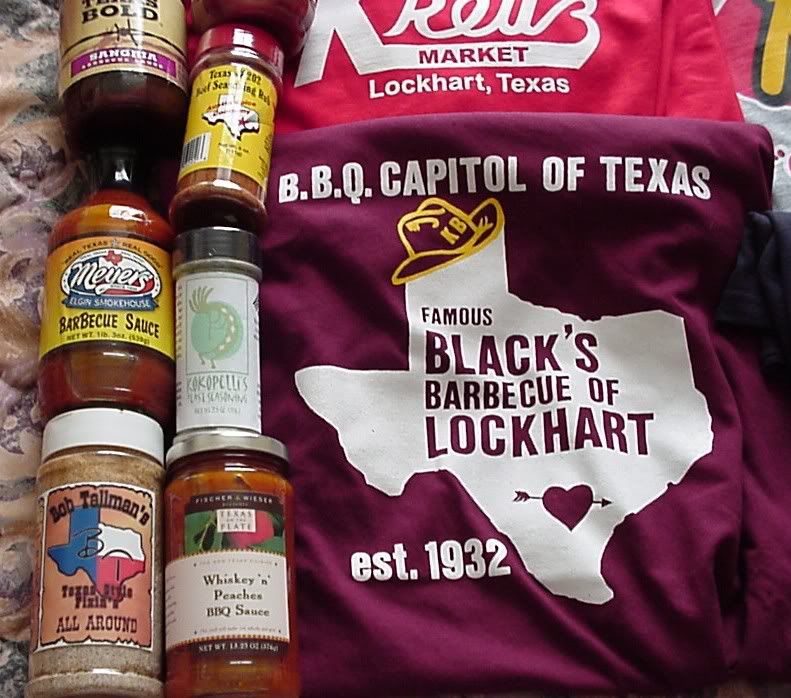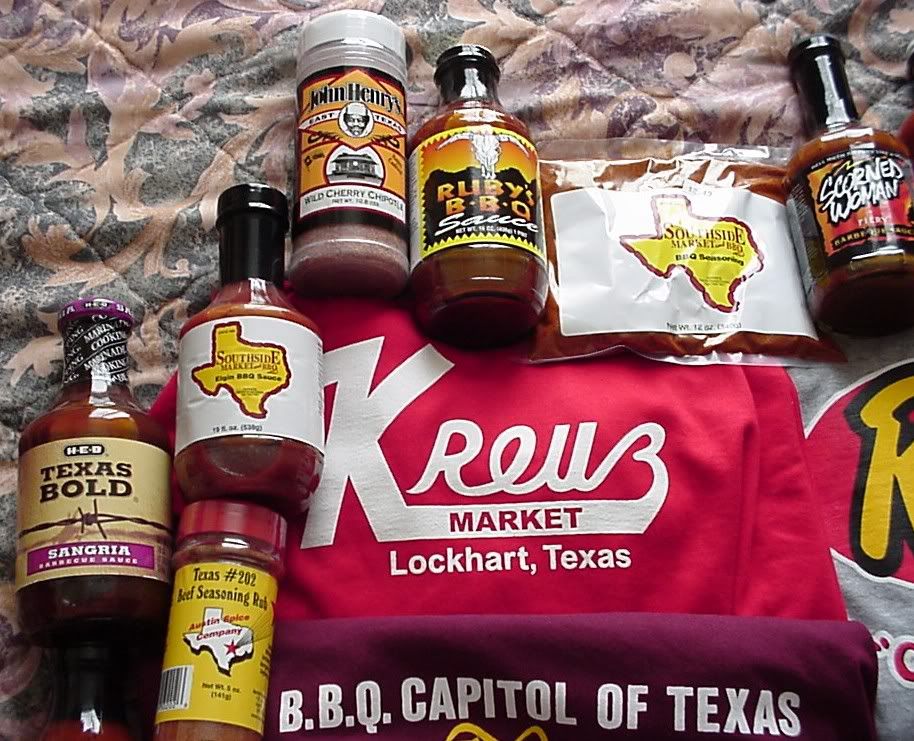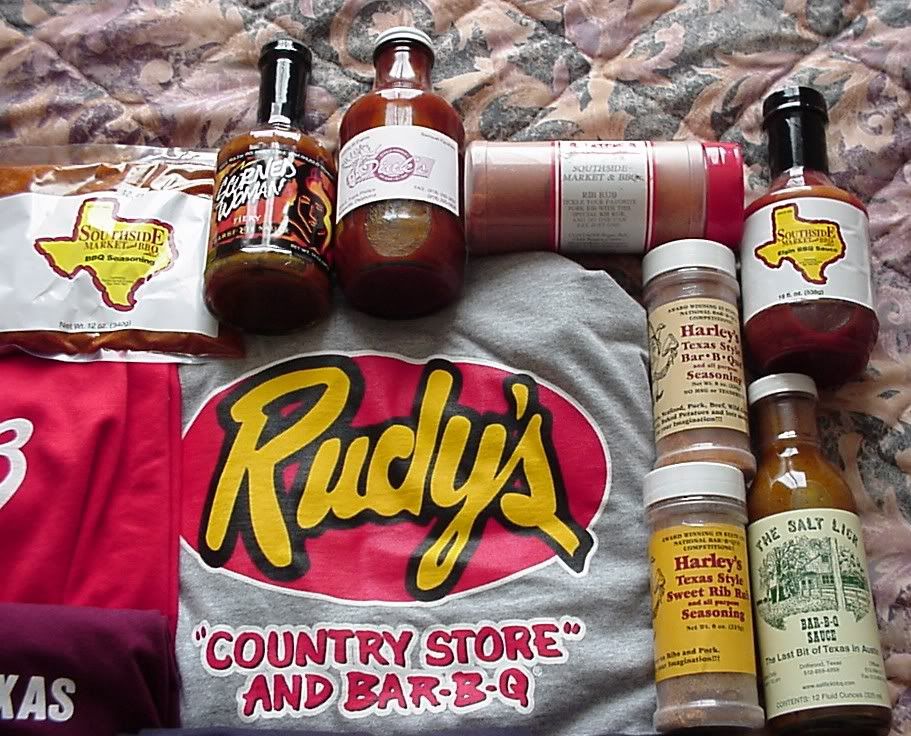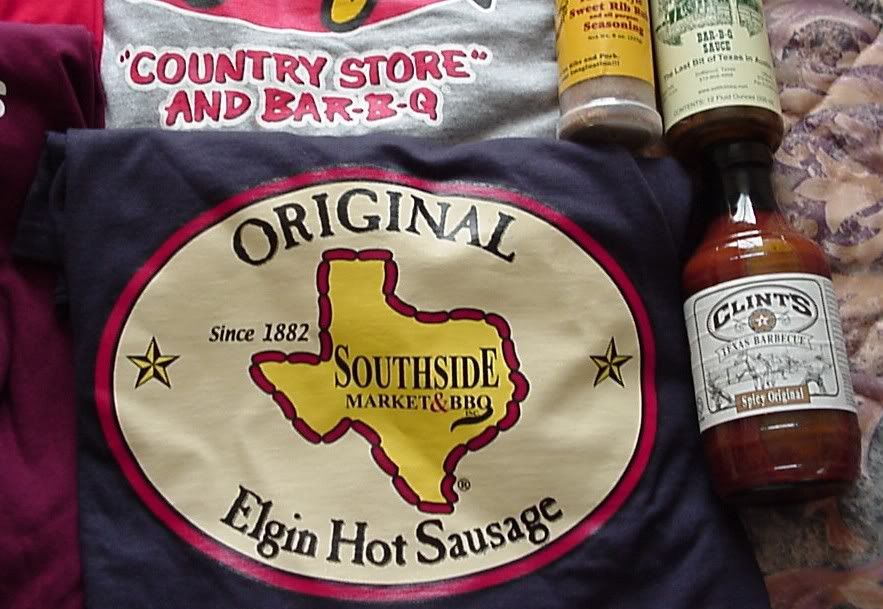 And welcome to two new links on the side. First, welcome to the
Hot Sauce Blog
. If you're into hot sauce, and who isn't, this is the place to go. And welcome also
The BBQ Junkie
. BBQ Junkie is a blog that focuses on what's happening in the Southern California barbecue scene. He's a kindred spirit.