The Quest for the Golden Chicken
Today. 55 Degrees. Sunny. No Wind. Perfect day to make some barbecue. The quest for the
Golden Chicken
continues.
I picked up a couple of packages of Perdue chicken wings and legs. I marinated them for one hour in: (Mix all ingredients in a blender set to puree)
1 Cup Olive Oil
1/2 Cup Corn Oil
1 Tablespoon Chopped Garlic
1/4 Cup Sherry
1/2 Cup Cider Vinegar
1/2 Cup White Wine Vinegar
1 Tablespoon Tumeric
1 Egg
2 Tablespoons Turbinado Sugar
1 Minced Onion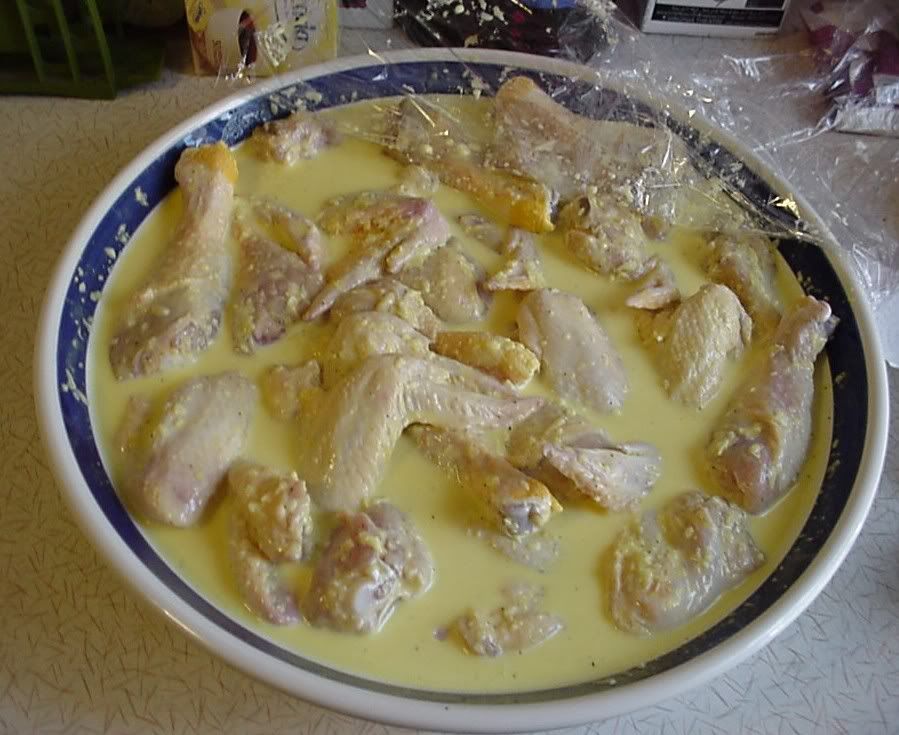 I built a fire of Kingsford Charcoal, Cowboy Lump and some oak chips. I placed a pan of chicken stock in the middle of the fire. I basted the chicken one time with some of the marinade. I put the cover on the smoker and went inside.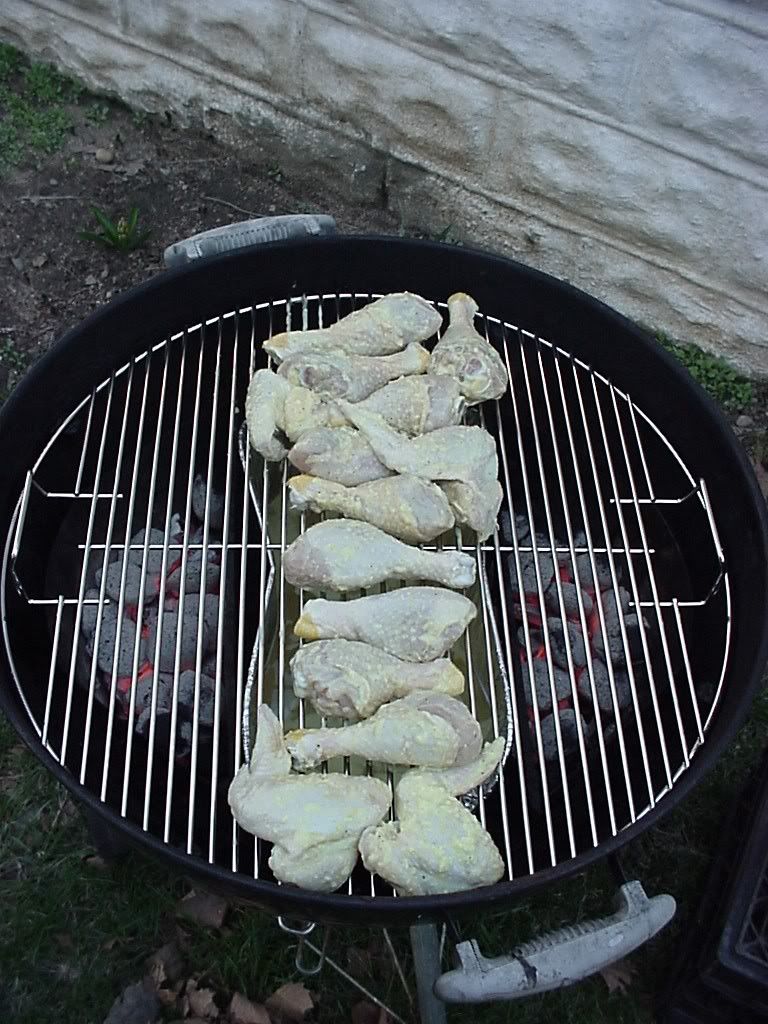 I took the marinade boiled it for 3 minutes to kill off any bad bacteria, removed it from the heat and added...
1/2 Cup Light Corn Syrup
4 Heaping Tablespoons of Head Country Rub
12 Oz Dole Apple Juice
A few shots of Franks Hot Sauce
Salt and Pepper
And a little more Turbinado Sugar to finish it off.
This marinade is now my mop and finishing sauce for the chicken. I let the chicken cook for about one hour, then mopped it for the first time. In another hour, I mop again and I'll take some more pics.