The quest for the Golden Chicken Part 3
OK. Here's the finished product. About 4 hours on the grill.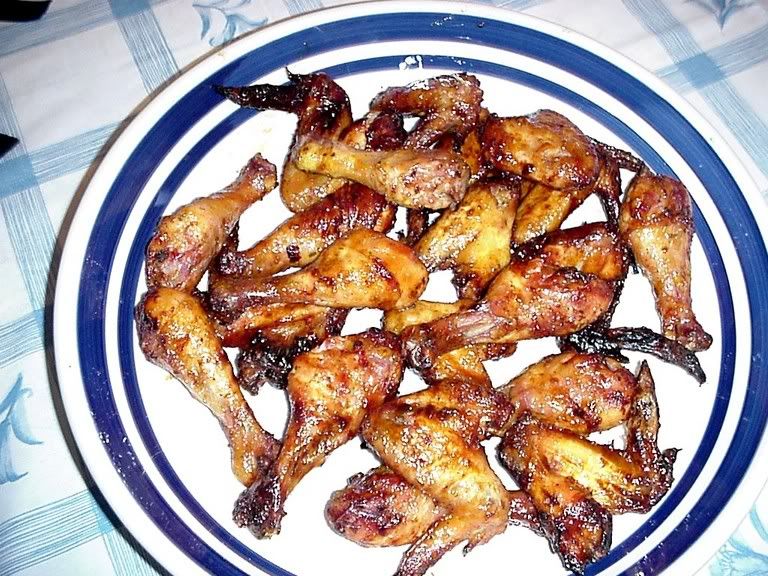 How did it taste? Good. Not great. The sauce was sticky and gooey like a good Barbecue sauce. Sweet but not over powering. You could really taste the chicken. The wife and kids all said that they liked this recipe better than the traditional sweet red barbeque sauce. The chicken skin was tender and crispy. The meat, well, to me the legs were perfect, but the wings were over cooked. This wasn't competition quality barbecue to me. But remember, I am still on the quest!